Russell Wilson's relationship with his former Seahawks teammates has been scrutinized plenty in recent years, ultimately leading up to Seattle trading the quarterback last offseason. While the two sides won a Super Bowl together, it's clear that the relationship eroded over the years.
Part of that scrutiny is that the Seahawks players felt that Wilson didn't ingratiate himself with the rest of the team like most quarterbacks do. Former running back Marshawn Lynch joined Shannon Sharpe's Club Shay Shay and explained Wilson was "just a quarterback" to him
"Can't pick up the phone and call home boy or nothing," Lynch said. "I don't got his number."
Marshawn Lynch on Russell Wilson blocking his number:

"Russ was just a QB for me… I don't have his number." pic.twitter.com/85iEMtmPxp

— Club Shay Shay (@ClubShayShay) October 4, 2023
Lynch, who made it clear that he would "rock" with Wilson on the field at any moment, just as they did as teammates, then told a story about a phone call with Wilson. The running back said that, after a game where Lynch had a better game than Wilson, he wanted to reach out to let the quarterback know he had his back.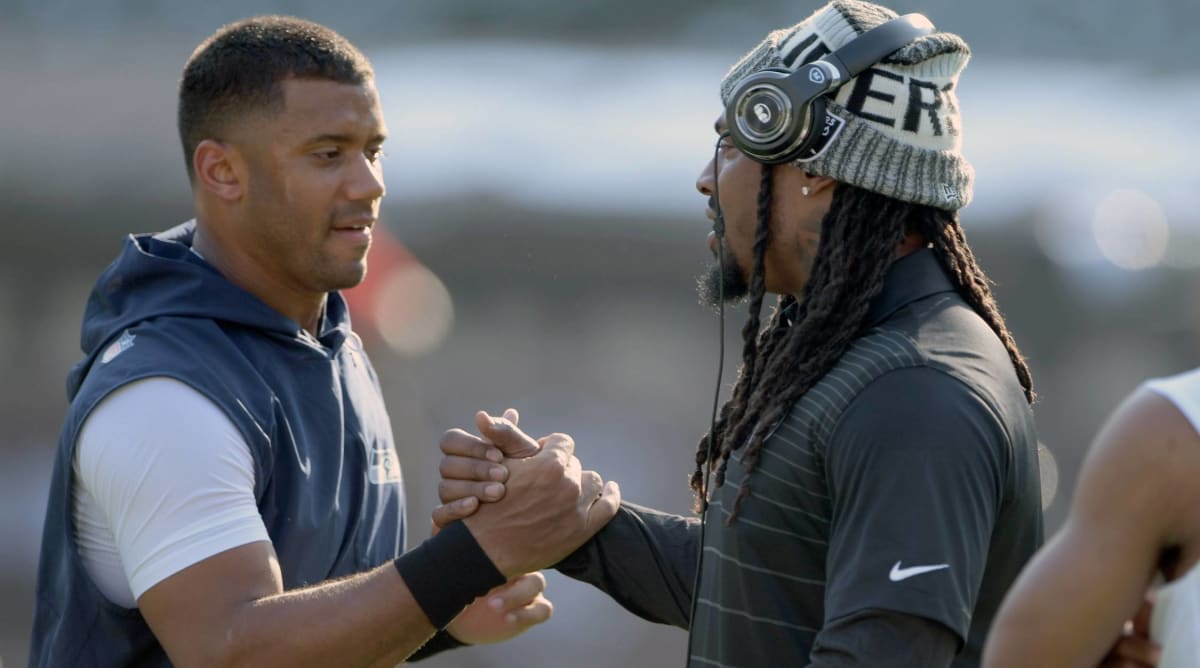 However, Lynch didn't have Wilson's number so he tried to get it through a member of the front office, leading to a strange interaction.
"I don't know how, all I know is I got a call from a blocked number," Lynch said, referring to Wilson calling him. "This is the first time I tried to have a conversation with Russ."
As Lynch tells the story, the conversation with Wilson was confusing, as the quarterback didn't seem to understand where Lynch was coming from.
"We on the same team going for the same goal, and this is how you chose to respond to me," Lynch said. "It was more so, maybe you don't understand what I'm saying."
From there, Lynch said any time he tried to speak with Wilson on a personal level, he couldn't breakthrough with him. Instead, even when Lynch was bonding with the rest of the team, Wilson would be off doing his own thing.
In the end, Lynch's story further explains what went wrong with Wilson in Seattle and why the two sides needed to move on.