Unless you've been living under a rock, Patrick-style, in recent weeks, you've no doubt heard about the NFL's alliance of convenience with musician Taylor Swift — an alliance that has blossomed in tandem with and because of her reported tentative relationship with Chiefs tight end Travis Kelce.
It's been a compelling pop culture moment, one that has evaded the NFL in recent years in this fractured American age, but it has also generated—the usual sexist vitriol notwithstanding—whispers of overexposure.
After repeatedly hitching its wagon to Swift before, during and after Kansas City's 23-20 win over the Jets Sunday, the NFL defended its behavior in an uncharacteristic statement Wednesday to People.
"We frequently change our bios and profile imagery based on what's happening in and around our games, as well as culturally," the league said. "The Taylor Swift and Travis Kelce news has been a pop cultural moment we've leaned into in real time, as it's an intersection of sport and entertainment, and we've seen an incredible amount of positivity around the sport."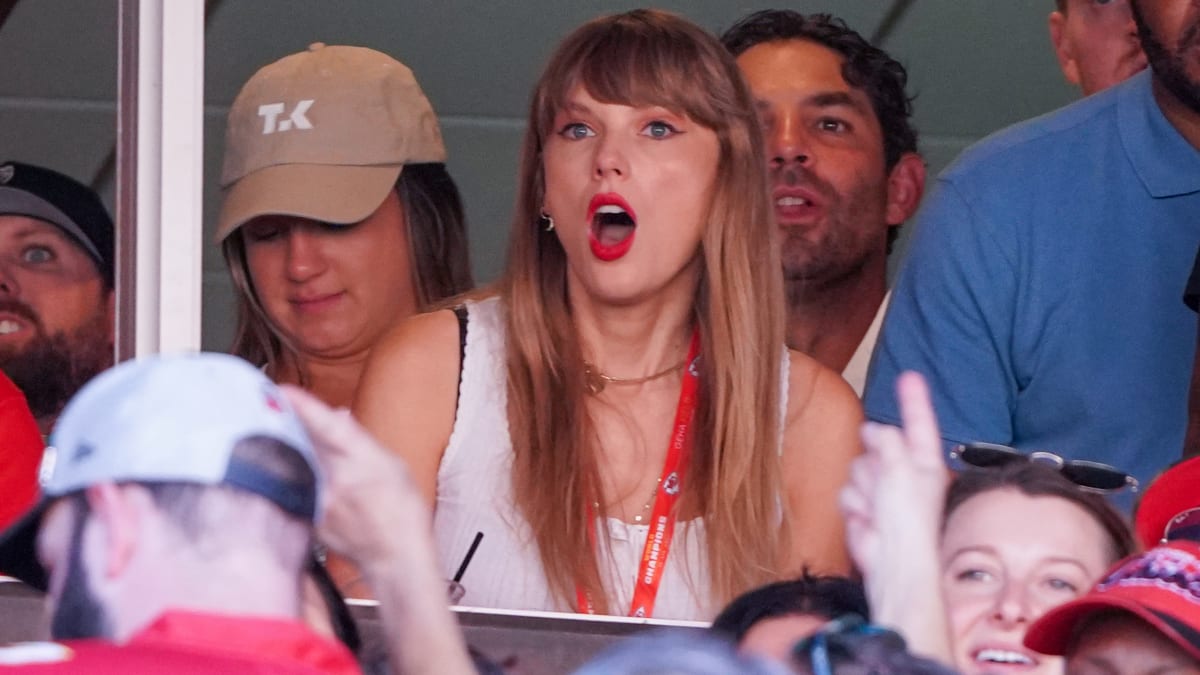 The NFL changed its Instagram bio on Sunday to note that the Chiefs were 2–0 with Swift in attendance, a move that drew criticism.
Even the traditionally jovial Kelce admitted to his brother, Eagles center Jason Kelce, that the attention was a bit much on their podcast New Heights Wednesday.
"They're overdoing it a little bit for sure, especially my situation," the younger Kelce said. "[But] I think they're just trying to have fun with it."