Back-to-school prep must-haves
With all its sun and fun, the summer always seems to pass by in a blur, and if you have kids who you need to prepare to go back to school in the fall, those precious warm-weather months can fly by even faster. Back-to-school shopping can be overwhelming, and it only seems to get worse as your children get older.
Depending on your children's school and curriculum, there may be specialty supplies you need to hunt down to ensure a successful school year. However, certain essentials should be on your shopping list no matter what school your students attend.
If you're lucky, your child's school provides a comprehensive checklist for the school supplies they'll need, but don't panic if you're flying blind. Here are all the must-have items for your back-to-school shopping list, with essentials for each age group to make sure all your bases are covered.
Shop this article: Emraw Black and White Marble Style Compositions Books, Ticonderoga Pre-Sharpened Wood-Cased Pencils and Mancro Laptop Backpack
Back-to-school essentials for all ages
Back-to-school must-haves usually vary based on the grade of the students. However, there are some essentials that students of every age will need as they head back to school.
Notebooks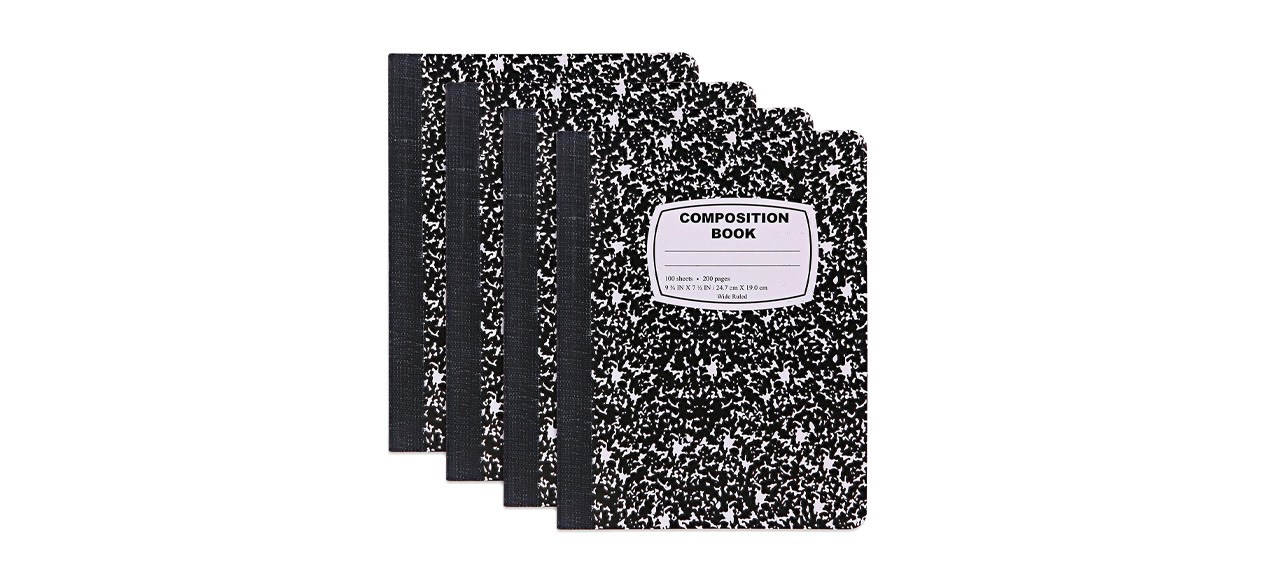 Emraw Black and White Marble Style Compositions Books
No matter how old you are, you'll need a notebook for school where you can do assignments or take notes to study later. Hardcover notebooks like the Emraw Black and White Marble Style Compositions Books are suitable for younger children. These books have wide-ruled pages that are easier for smaller hands to write on.
Sold by Amazon
Pencils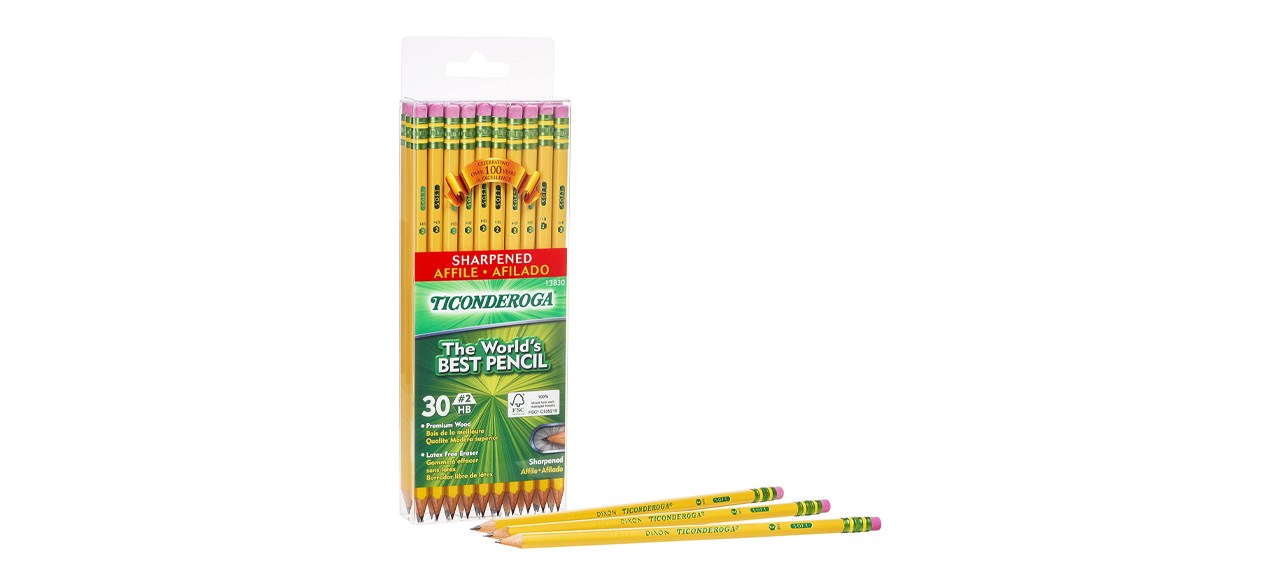 Ticonderoga Pre-Sharpened Wood-Cased Pencils
Pencils are the preferred writing tool for younger children, but older students likely also need pencils for certain assignments, such as solving math or science problems. Of course, you can't go wrong with classic #2 pencils like Ticonderoga Pre-Sharpened Wood-Cased Pencils, but some students like mechanical pencils. They don't require sharpening because they contain replaceable lead that always maintains a sharp tip.
Sold by Amazon
Pencil sharpeners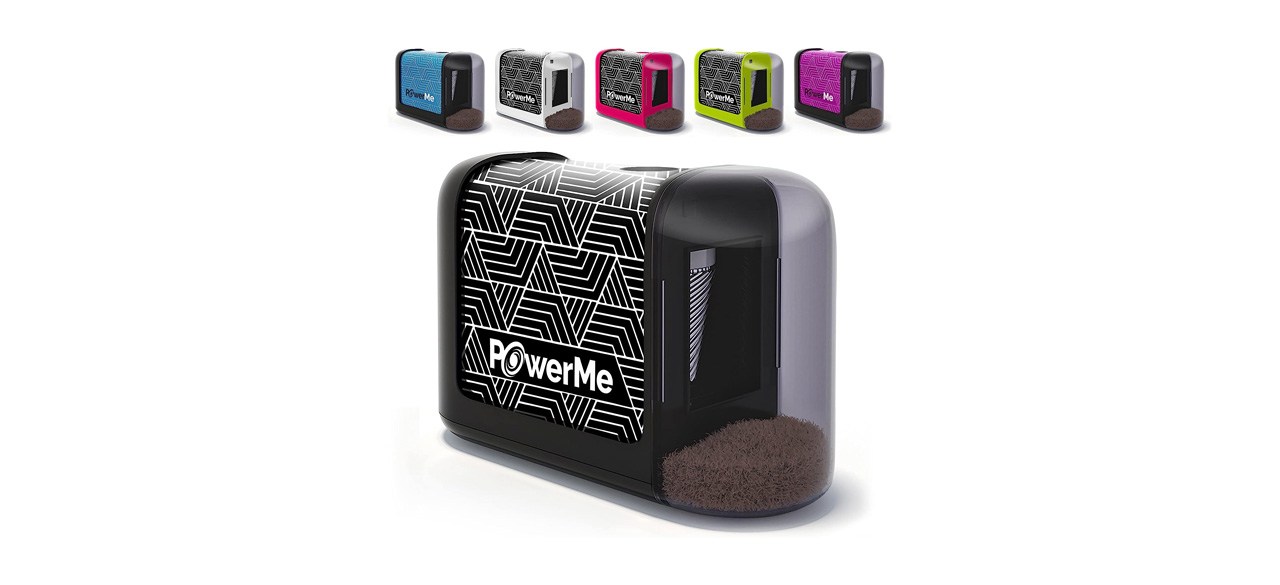 Powerme Electric Pencil Sharpener
If you're using traditional pencils, a sharpener is a must-have for school. An electric pencil sharpener is the easiest to use and provides the sharpest points for your pencils. Many electric models are bulky and have a cord that must be plugged in to operate, so they're best for use at home. If your child needs an electric sharpener to take to school, opt for a portable, battery-operated model, such as the Powerme Electric Pencil Sharpener.
Sold by Amazon
Pencil cases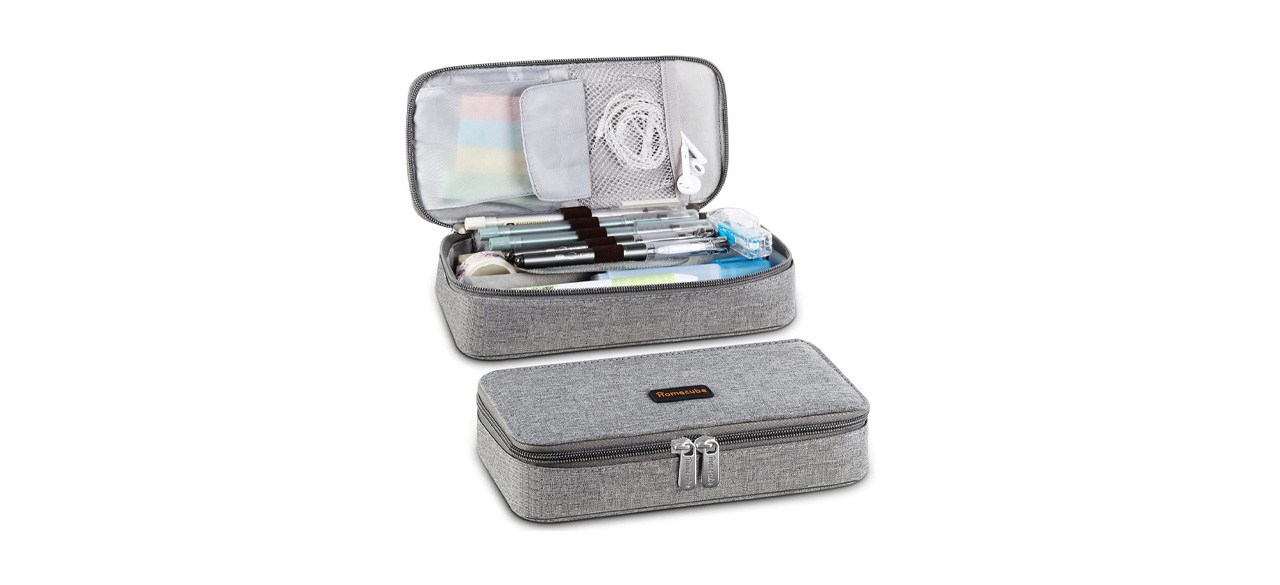 It's easy to lose pencils, pens, markers, and highlighters over the course of a school day. Having a dedicated place to keep your writing tools can help keep track of them, so you may want to add a pencil case to your shopping list. Cases can be made of fabric and have multiple slots for pencils and pens, as well as compartments for other school supplies. Other cases have a hard exterior, making them more durable and easy to reuse for multiple years.
Sold by Amazon
Erasers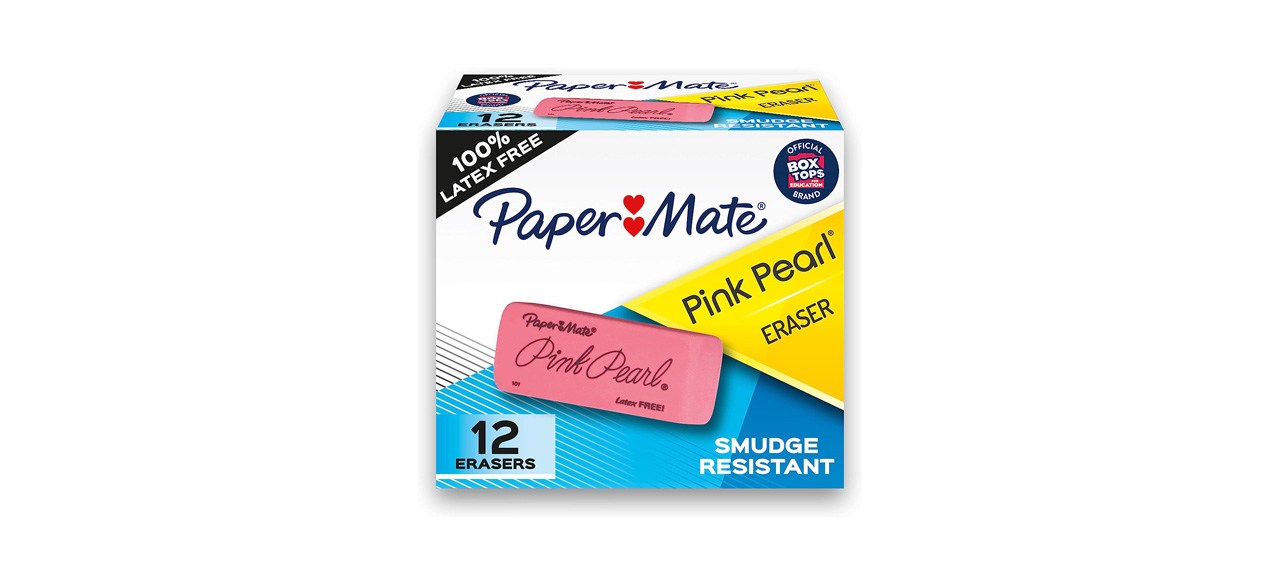 For students who use pencils, having erasers to clean up mistakes is essential. Larger erasers like Paper Mate Pink Pearl Erasers last longer, but younger kids might enjoy smaller novelty erasers with different fun shapes. If your child has a habit of losing small items, pencil top erasers like the Sooez Pencil Top Erasers are a better option because they sit securely on the end of the pencil.
Sold by Amazon
Backpack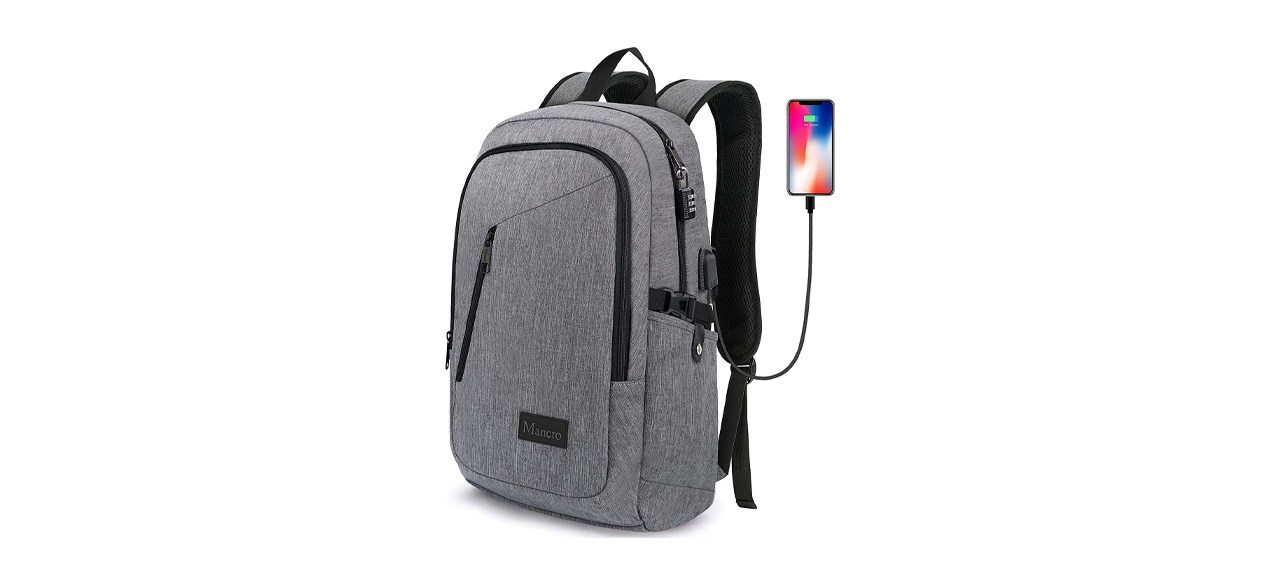 School backpacks are probably one of the back-to-school supplies your kids are most excited to buy. You can find packs in an array of colors, patterns, and designs. You can even find trendy backpacks for elementary students that feature cartoon, comic, and movie characters, or more mature and stylish options for high school students.
For older kids who have to lug a bunch of heavy books around, a school-rolling backpack might be a better choice than a regular pack. Rolling styles can be worn on the back, but they also have wheels. This lets your kids pull the bag behind them like a rolling suitcase when the backpack is too heavy to carry comfortably.
A backpack large enough to fit a laptop, such as the Mancro Laptop Backpack, works well for high school and college students. You can even find styles with a built-in charging port to keep your smartphone and other devices charged at school.
Sold by Amazon
Lunch box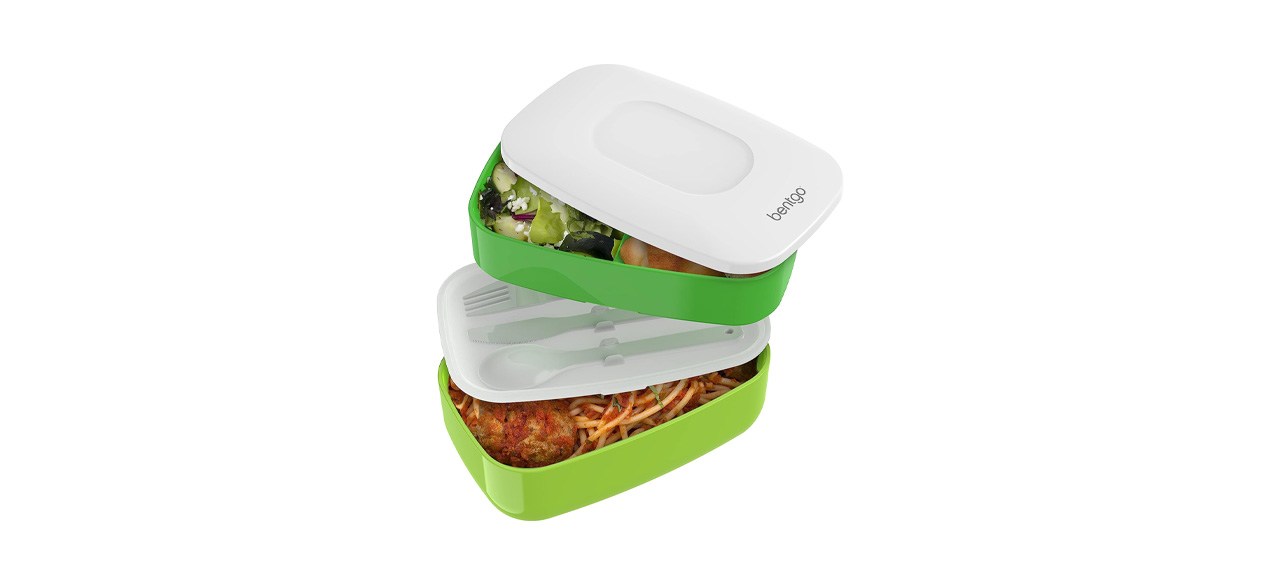 Bentgo Classic All-in-One Stackable Lunch Box
Just as with their backpack, your children will probably have fun picking out a lunch box for the new school year. If your kids usually take foods best served cold for lunch, an insulated lunch box can help keep them cool until it's time to eat. Bentgo lunch boxes are a great option for fussy eaters because the individual compartments keep different foods from touching.
Older students may prefer a lunch bag over a lunch box. Bags tend to have more stylish looks and are available in various colors and patterns. They also may be more durable and can be tossed into the washer for easy cleaning.
Sold by Amazon
Back-to-school essentials for elementary school
For younger children, arts and crafts are still an important part of their school curriculum, meaning they need certain art items that students in middle school and high school students usually don't.
Glue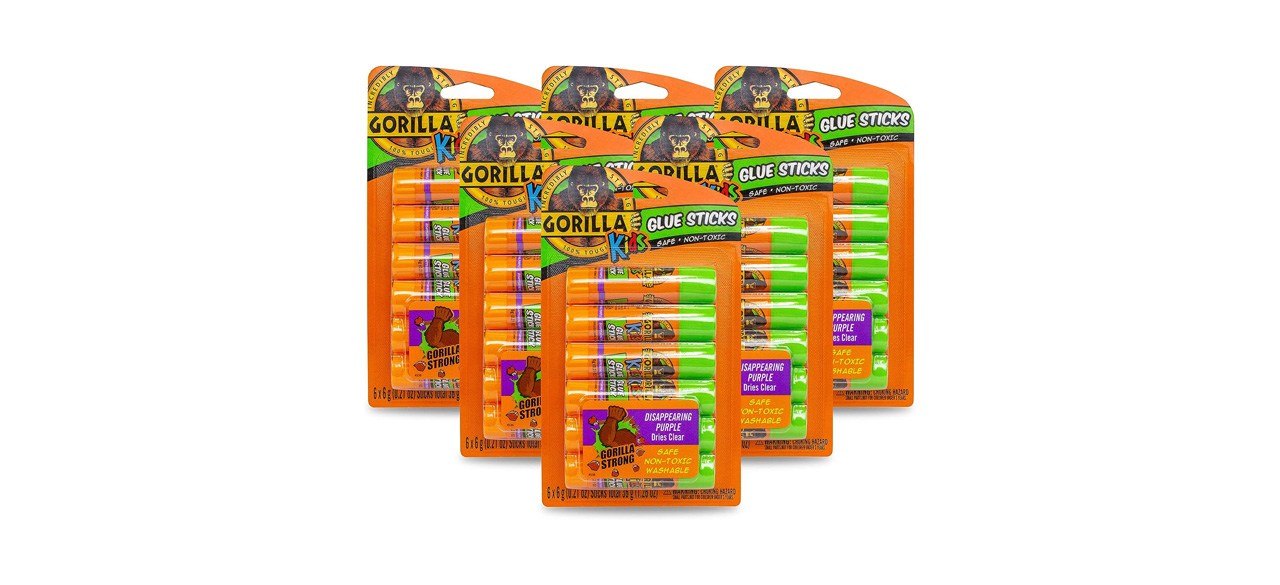 Gorilla Kids Disappearing Purple Glue Sticks
Kindergartners and other young students need school glue for certain projects. These glues are specially formulated safe and non-toxic for kids. Most are also washable and rinse off little hands easily. Glue sticks like the Gorilla Kids Disappearing Purple Glue Sticks are the easiest to use because you don't have to worry about drips or spills.
Sold by Amazon
Safety scissors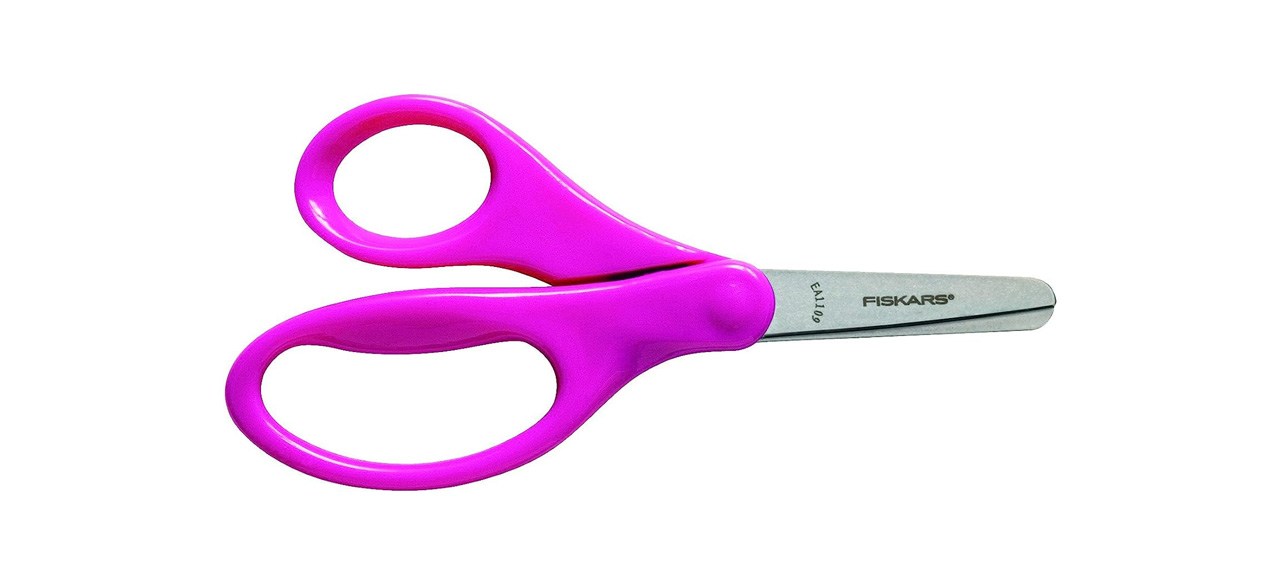 Fiskars Kids Blunt-Tip Scissors
Safety scissors and craft scissors are designed with kids in mind, so they have blunt tips and safety-edge blades. Their handles are also easier for little fingers to grasp. Most safety scissors, including the Fiskars Kids Blunt-Tip Scissors, come in fun, bright colors.
Sold by Amazon
Crayons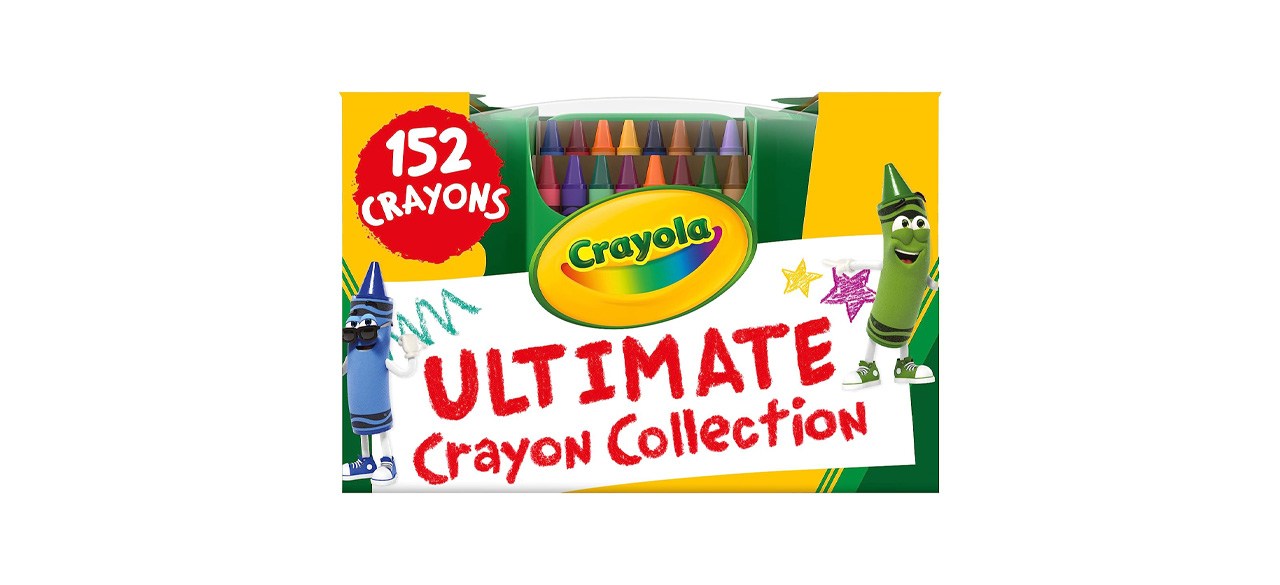 Crayola Ultimate Crayon Collection
Elementary school children frequently use crayons for art projects and other crafts. You can choose from small sets of six to 12 crayons or large packs that contain as many as 150, such as the Crayola Ultimate Crayon Collection. The more crayons a set has, the more shade options your child can choose from. In addition, some crayon formulas are washable for easy cleaning, while others offer unique finishes, such as metallic or glitter.
Sold by Amazon
Colored pencils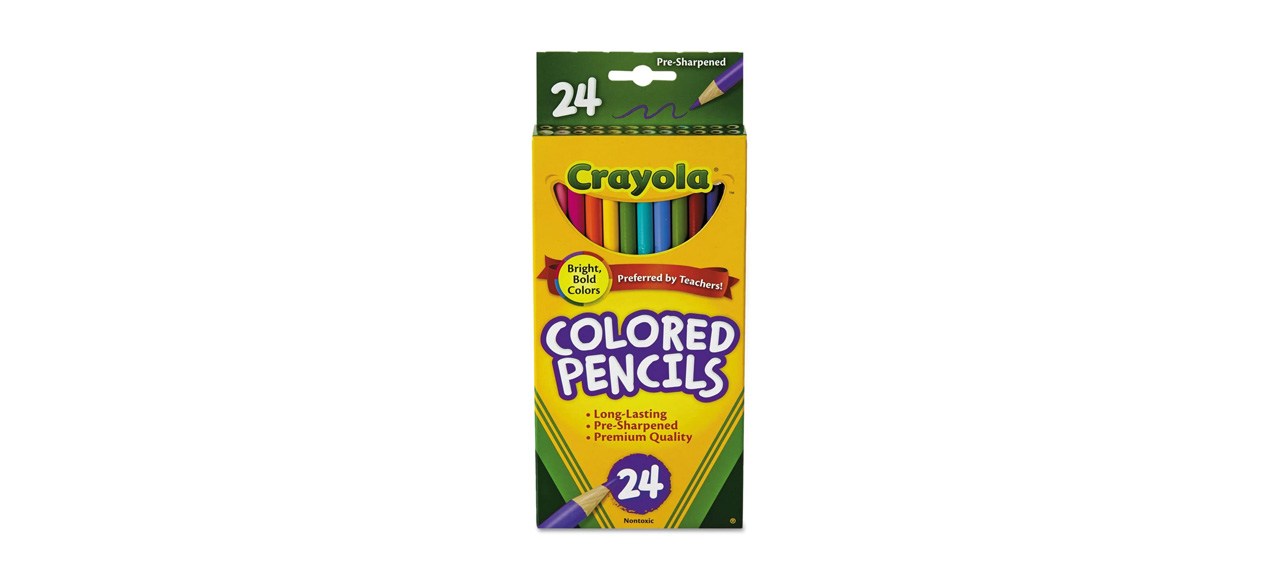 In addition to crayons, young students may need colored pencils for art class. For children, choose a set of non-toxic pencils like the Crayola Colored Pencils, which are safe for kids ages five and up. It also helps to find a set that comes in a durable case so it's easy to travel with to and from school.
Sold by Amazon
Back-to-school essentials for middle and high school
Pens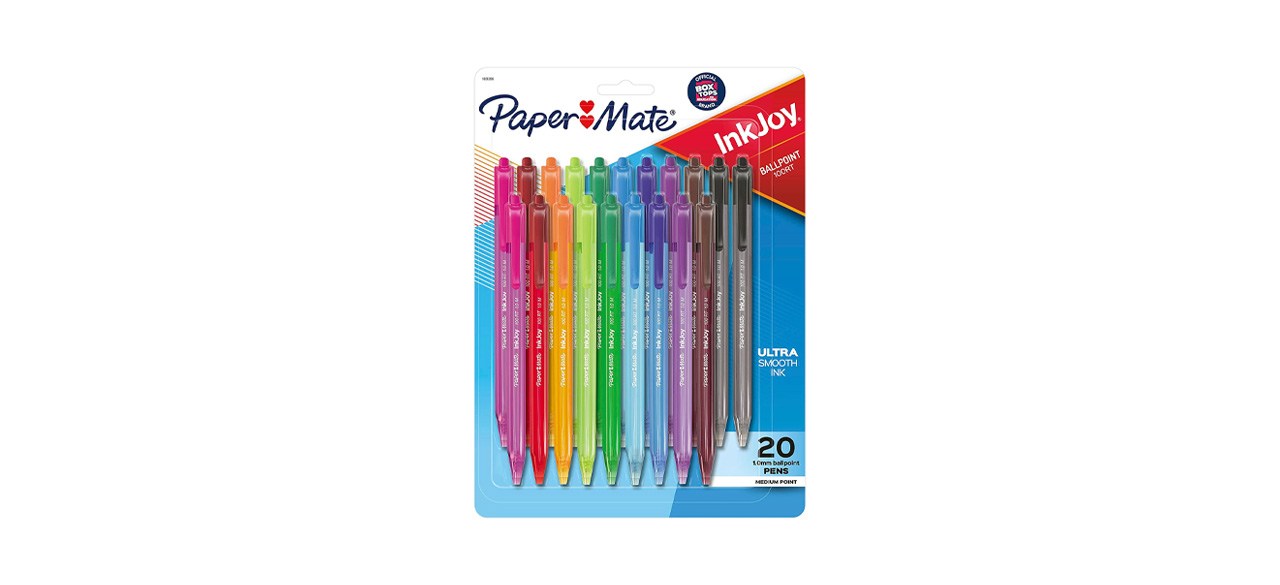 Paper Mate InkJoy 100RT Retractable Ballpoint Pens
Older students don't use pencils as often as elementary school kids, so they need high-quality ink pens for homework, writing assignments, and taking notes. Ballpoint pens are the most common type and work well for most situations. Most ink pens have blue or black ink, but you can also find sets that include additional colors, such as the Paper Mate InkJoy 100RT Retractable Ballpoint Pens.
Sold by Amazon
Three-ring binder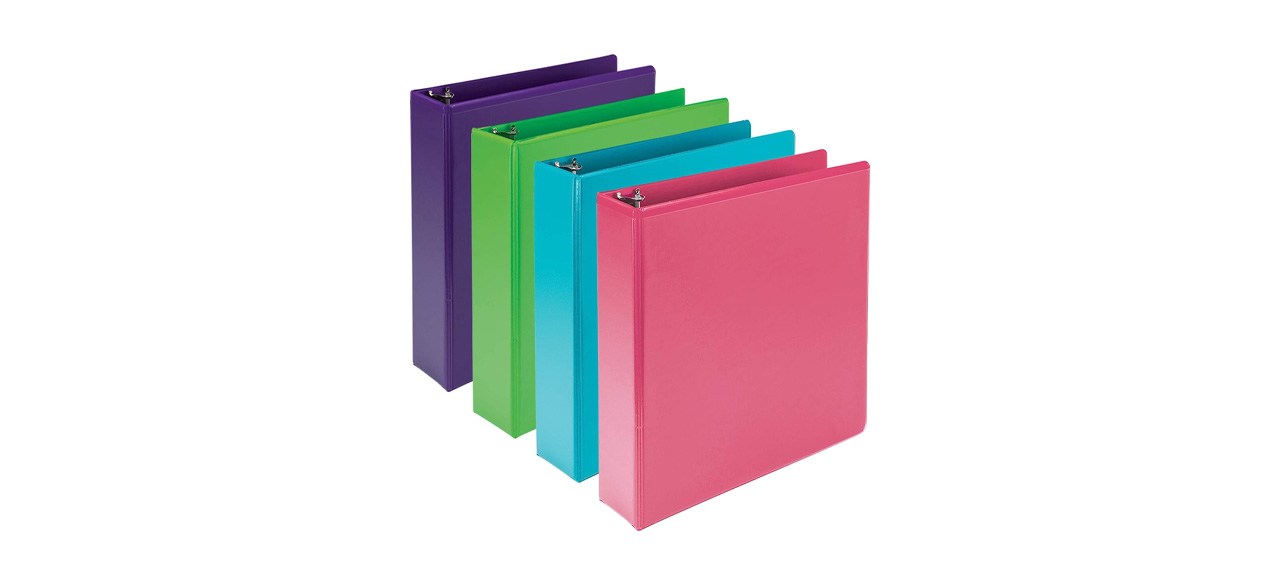 Samsill Earth's Choice Plant-Based Durable 3-Ring Binders
In addition to notebooks, middle and high school students use a three-ring binder to organize class notes and handouts. Binders have hard covers so they're more durable than most notebooks. Many also have pockets in the front and back covers to help you keep track of important papers and assignments.
Sold by Amazon
Loose-leaf paper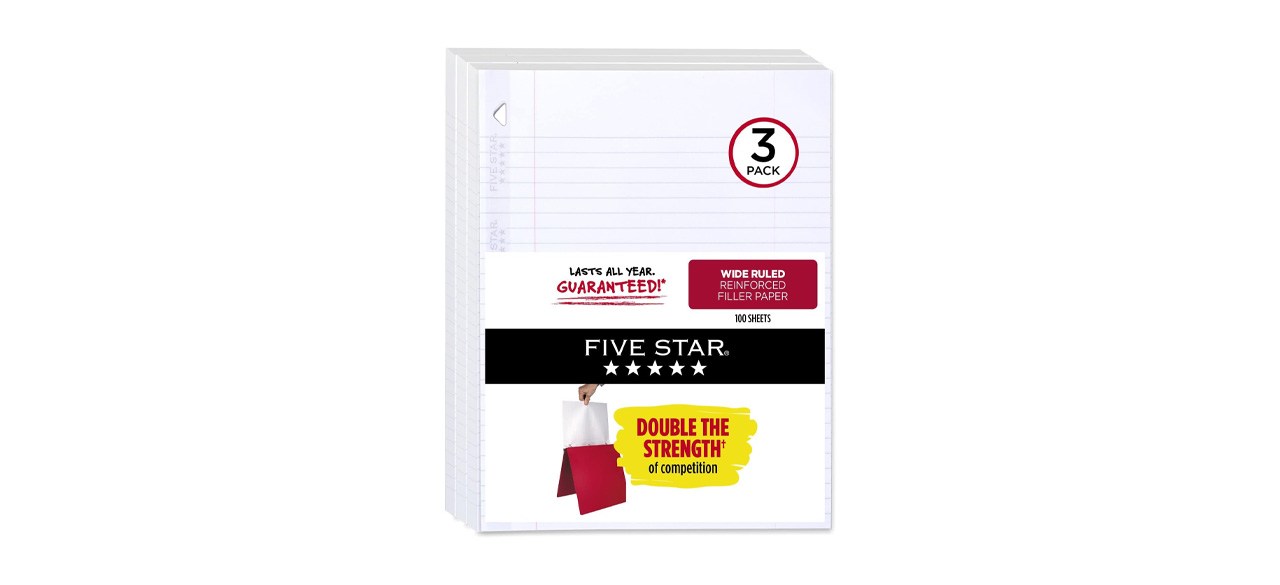 To take notes in a binder, students need loose-leaf paper to fill it. The paper has three pre-punched holes so you can easily add them to a binder. Some paper features tear-resistant holes, making it more difficult to lose pages that you add to the binder.
Sold by Amazon
Graph paper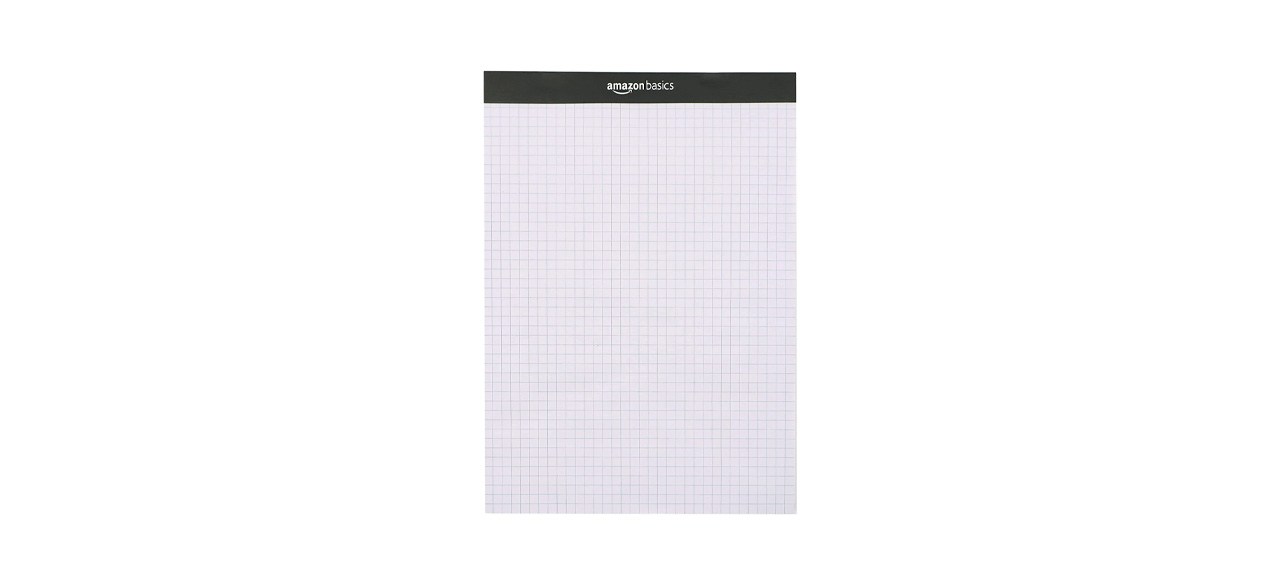 Amazon Basics Quad-Ruled Paper Pad
Older students need graph paper to plot equations and functions for some math and science classes. Some graph paper features pre-punched holes so you can easily add it to a binder. Other paper comes in a pad that lets you tear off pages, such as the Amazon Basics Quad-Ruled Paper Pad.
Sold by Amazon
Printer paper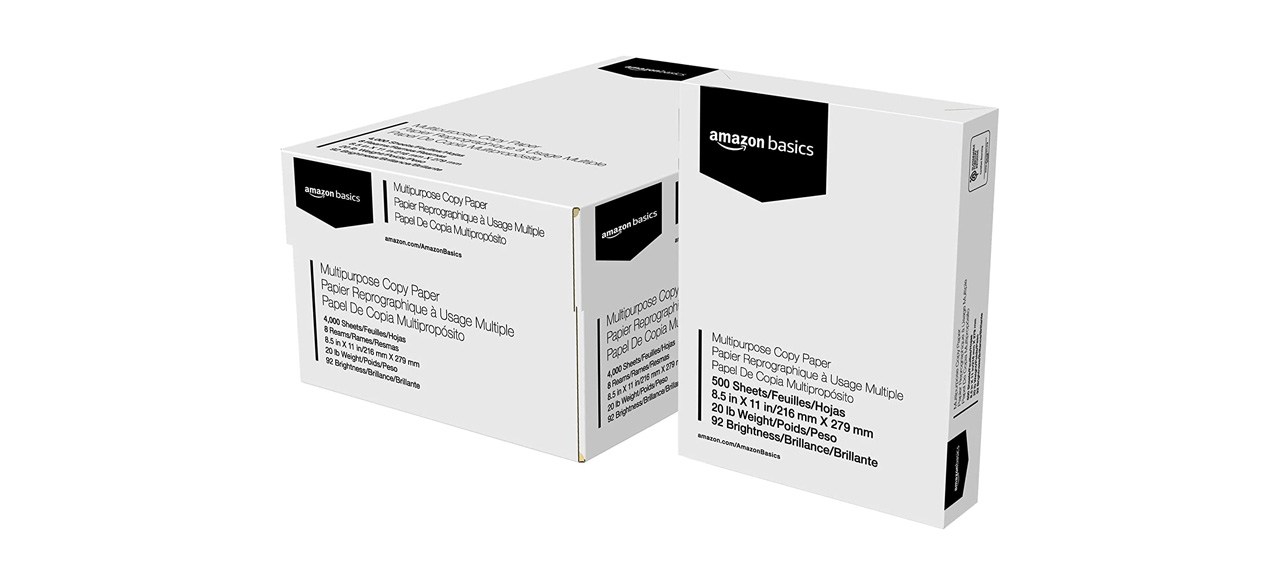 Amazon Basics Multipurpose Copy Printer Paper
These days, many student assignments are submitted electronically, but there are times when students need to hand in a hard copy of a report or term paper. Therefore, it's a good idea to have a few packs of printer paper around for the school year just in case. All-purpose paper works well for all printer types, but you can also find inkjet– or laser-specific printer paper.
Sold by Amazon
Index cards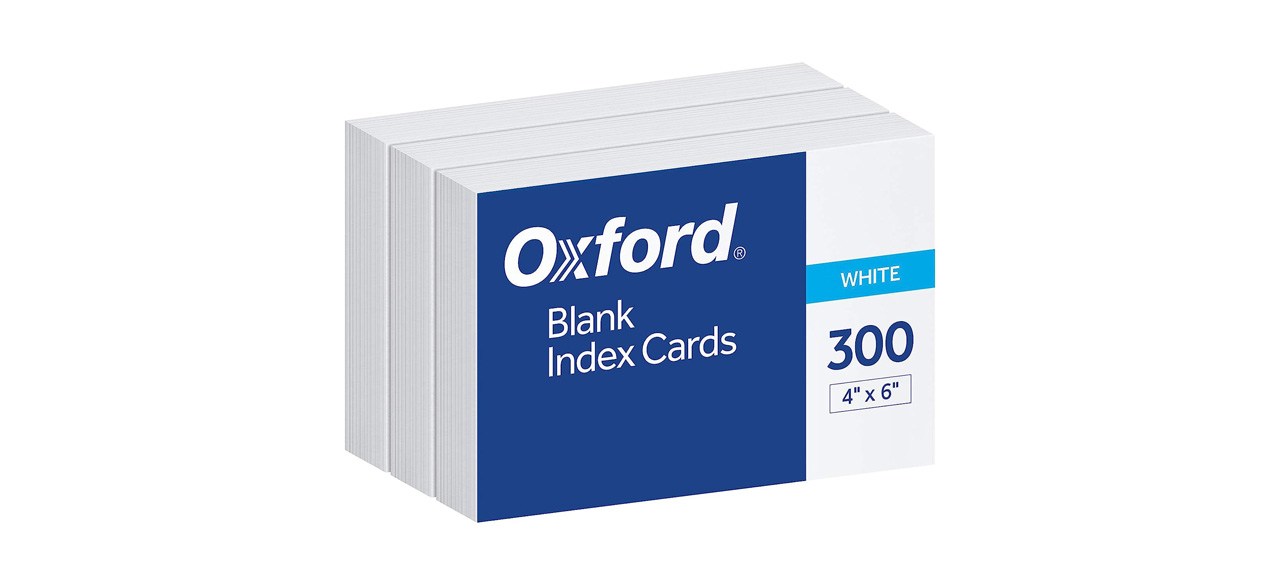 Flashcards are an excellent study aid, so you should have some index cards on hand for the school year. You can choose from ruled or blank cards, depending on your needs. Blank cards work especially well for diagrams and charts. Some index cards are also available in colors other than white, including bright neons or soft pastels.
Sold by Amazon
Daily planner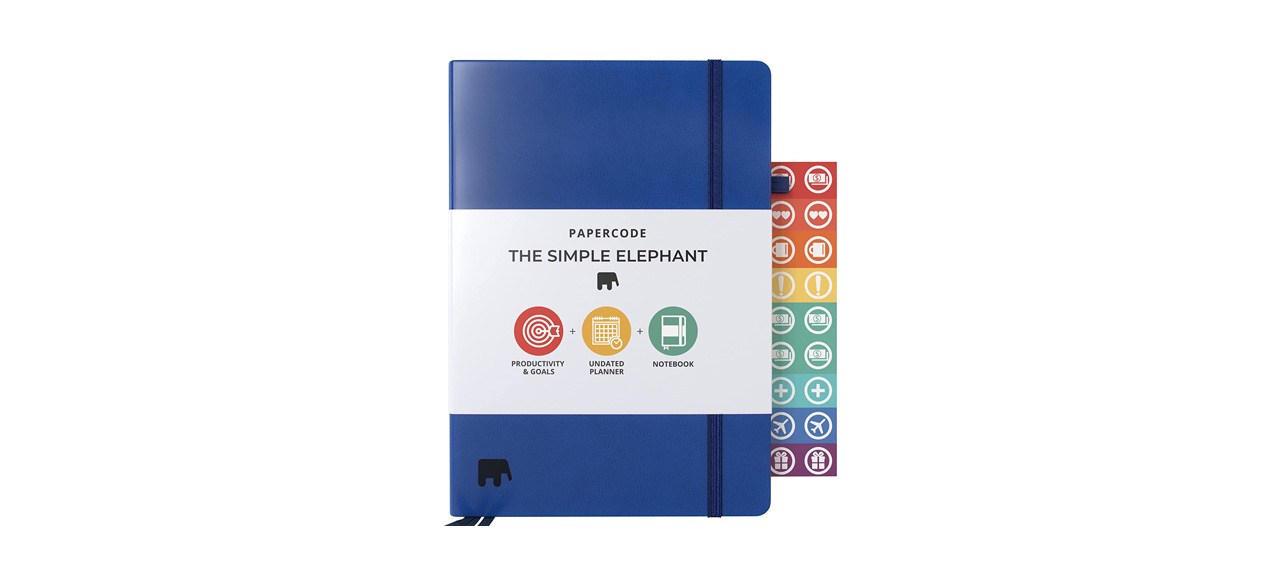 Even with a calendar on their smartphone or tablet, many middle, high school, and college students keep better track of their schedules and assignment due dates if they write them down. A daily planner makes it easy to stay on top of tests, homework assignments, study group meetings, and other projects.
Sold by Amazon
Electronic essentials
Calculator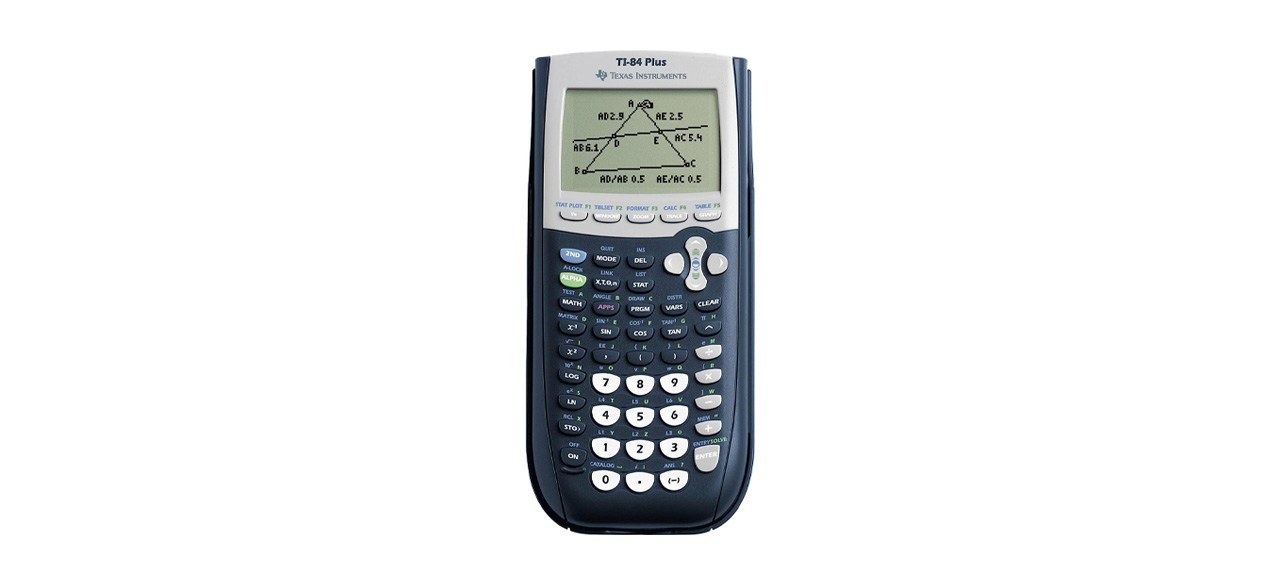 Texas Instruments TI-84 Plus Graphics Calculator
Many advanced math and science classes require a calculator to handle more complex equations and formulas — and you can't just use your smartphone calculator for them. For example, scientific calculators and graphing calculators are necessary for algebra, geometry, trigonometry, and calculus classes.
Sold by Amazon
Laptop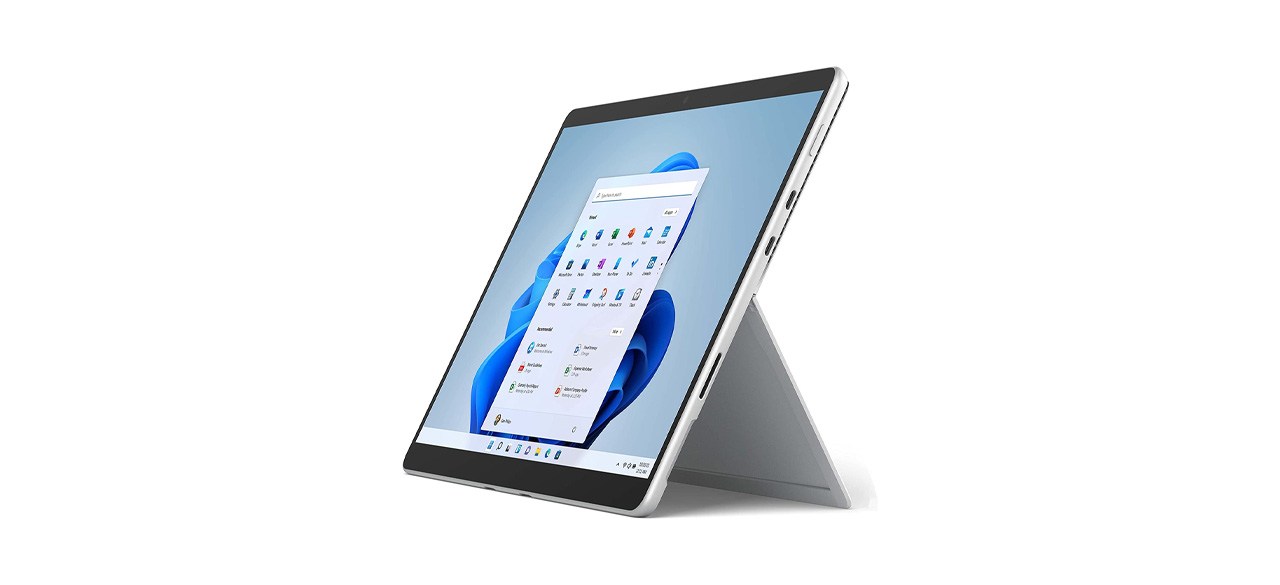 Middle, high school and college students need a laptop to complete assignments, write reports and term papers, do class readings, and take notes. A lightweight, compact model like the Microsoft Surface Pro is your best bet because it's easy to take back and forth from school.
Sold by Amazon
Tablet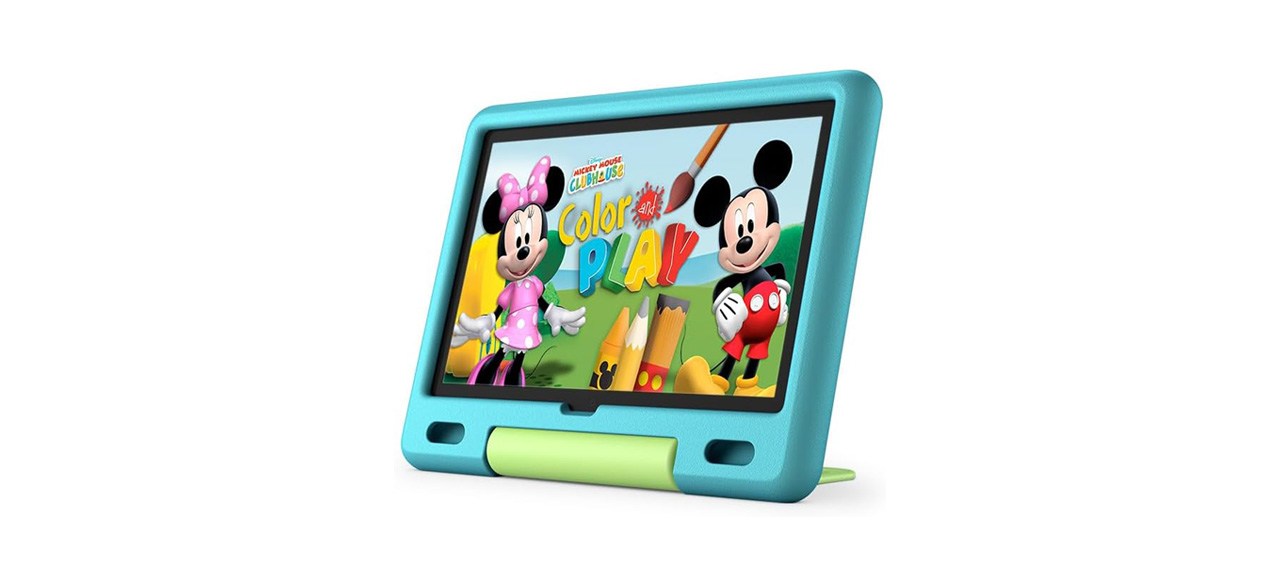 For younger children, a tablet may be better for web-based readings and assignments because it's smaller and easier to handle than a laptop. In addition, many models are just as powerful as laptops.
Sold by Amazon
Printer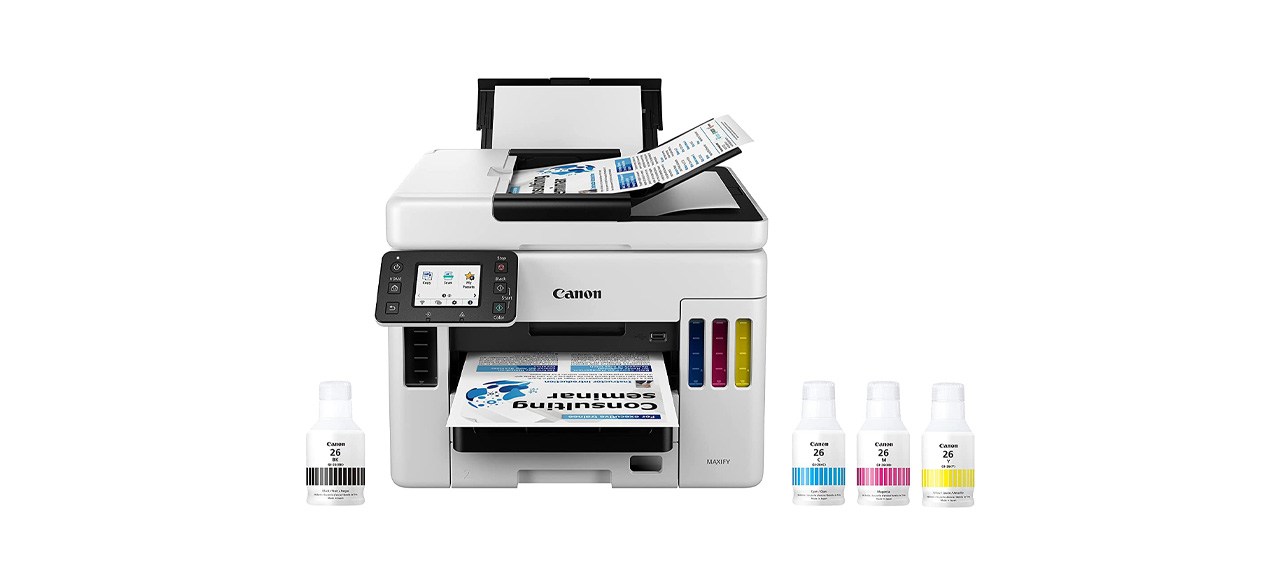 Canon MAXIFY GX7021 Wireless All-in-One Printer
When you need to turn in a hard copy of a paper or print a copy of a worksheet, you may need a printer at home. Some models are wireless, so you don't need cables to print from a computer, tablet, or smartphone. You can also find printers that can copy, scan, and fax, such as the Canon MAXIFY GX7021 Wireless All-in-One Printer.
Sold by Amazon
Miscellaneous essentials
Hand sanitizer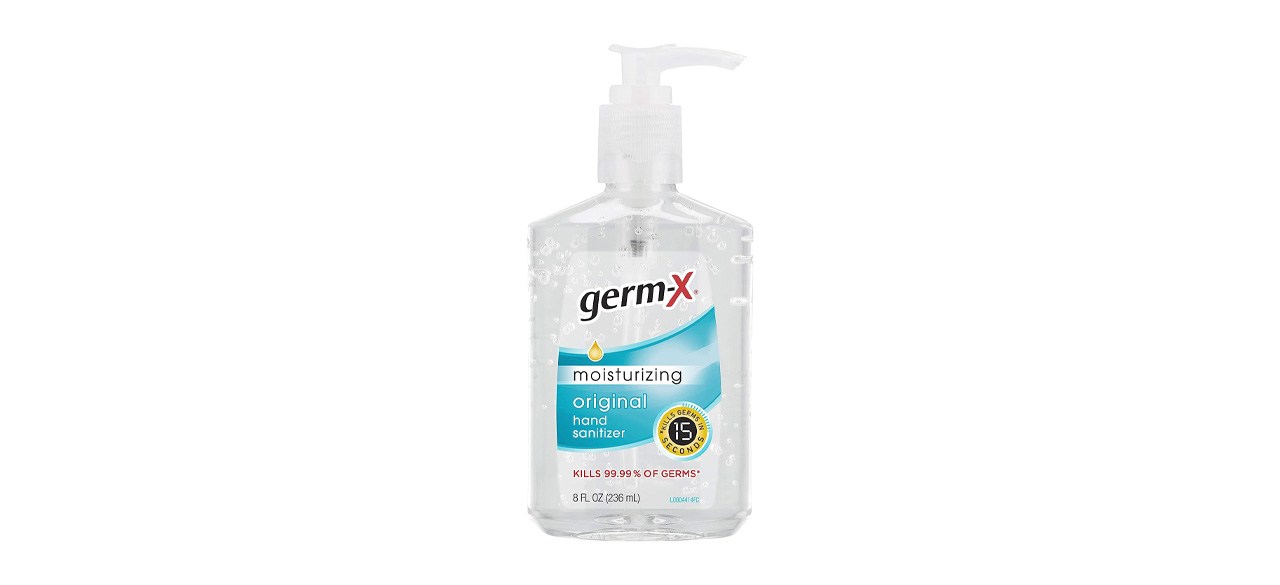 Germ-X Original Hand Sanitizer
Keeping kids healthy when they head back to school can be challenging. It helps to stock up on hand sanitizer that your children can keep in their backpacks to fight germs. Small squeeze bottles work best for taking to school. You can even find some bottles with a key chain to connect to the zipper on your child's backpack.
Sold by Amazon
Water bottle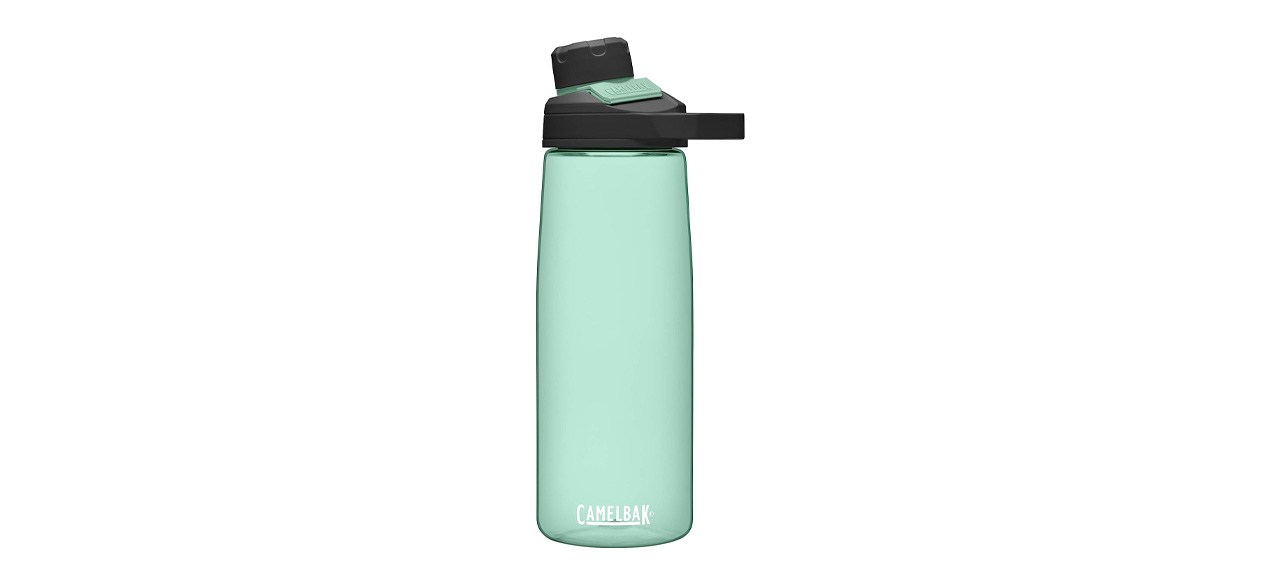 CamelBak Chute Mag Water Bottle
You want to be sure that your children stay hydrated at school, so it's a good idea to include a durable water bottle as part of your back-to-school checklist. Plastic water bottles like the CamelBak Chute Mag Water Bottle are excellent because they're lightweight and easy to carry. On the other hand, stainless steel bottles, such as Klean Kanteen Classic Stainless Steel Water Bottle, do a better job of keeping the water cold.
Sold by Amazon
Combination lock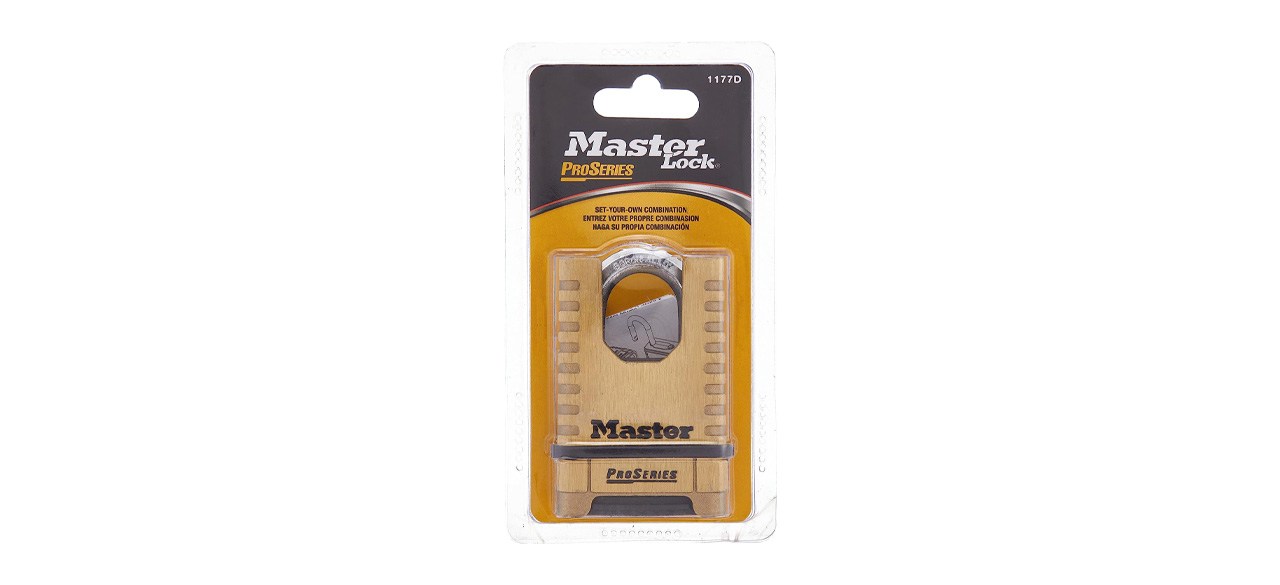 Master Lock Brass Padlock ProSeries
If your kids have a locker at school, they may require a combination lock to lock it and protect their belongings. Push-button locks are handy for students because they're easy to reset if your child forgets their combination.
Sold by Amazon
FAQ
Q. When should I start my back-to-school shopping?
A. It's a good idea to start shopping as early as possible. You're more likely to find deals on school supplies and other items you might need if you start before the summer is winding down. Many retailers start advertising back-to-school sales right after the Fourth of July, so you can start stocking up on items and avoid last-minute panic shopping.
Q. Do I need to buy the same school supplies every year?
A. Some items obviously require repurchasing each school year, such as notebooks, loose-leaf paper, pens, and pencils. Other supplies like scissors, pencil sharpeners, scissors, backpacks, and lunch boxes can be reused from year to year. Electronic items including laptops, tablets, graphing calculators, and printers should last for years, so you don't need to replace them every year.
Q. Should I buy back-to-school supplies in bulk?
A. It can make sense to buy some supplies in bulk. For example, instead of buying a pack of 10 pens, you might purchase sets with 50 or more. You can do the same with notebooks, buying packs with three or more rather than individual books. You'll need a regular supply of these items throughout the school year, so if you buy them in bulk at the beginning of the term, you won't have to go shopping again in the middle of the year.
Want to shop the best products at the best prices? Check out Daily Deals from BestReviews.
Sign up here to receive the BestReviews weekly newsletter for useful advice on new products and noteworthy deals.
Jennifer Blair writes for BestReviews. BestReviews has helped millions of consumers simplify their purchasing decisions, saving them time and money.
Copyright 2023 BestReviews, a Nexstar company. All rights reserved.