Although grills are a mainstay in most homes, most people just use them to cook hot dogs, burgers and steaks. Something many people don't realize is that grills are very versatile. Finding just one or two accessories can completely reinvent a grill's day-to-day practicality. Certain tools such as thermometers and brushes are also essential for having a stress-free grilling experience. With the right accessories, you can upgrade your grill just in time for the upcoming July 4 holiday.
Shop this article: Grillart Grill Brush, Bristle-free, BBQ Dragon Rolling Grill Basket andCuisinart CGPR-221 Cast Iron Grill Press
Benefits of upgrading your grill
An old or cheap grill can be given a new life with the right accessories. Investing in quality grill products such as a cast iron griddle or grilling basket can change the performance of your grill. Opt for one of these products if your grill grates are aging or perform at a lower quality. Adding certain products can improve cooking time, control temperature, maintain moisture in your foods and increase safety.
Top grill cleaning accessory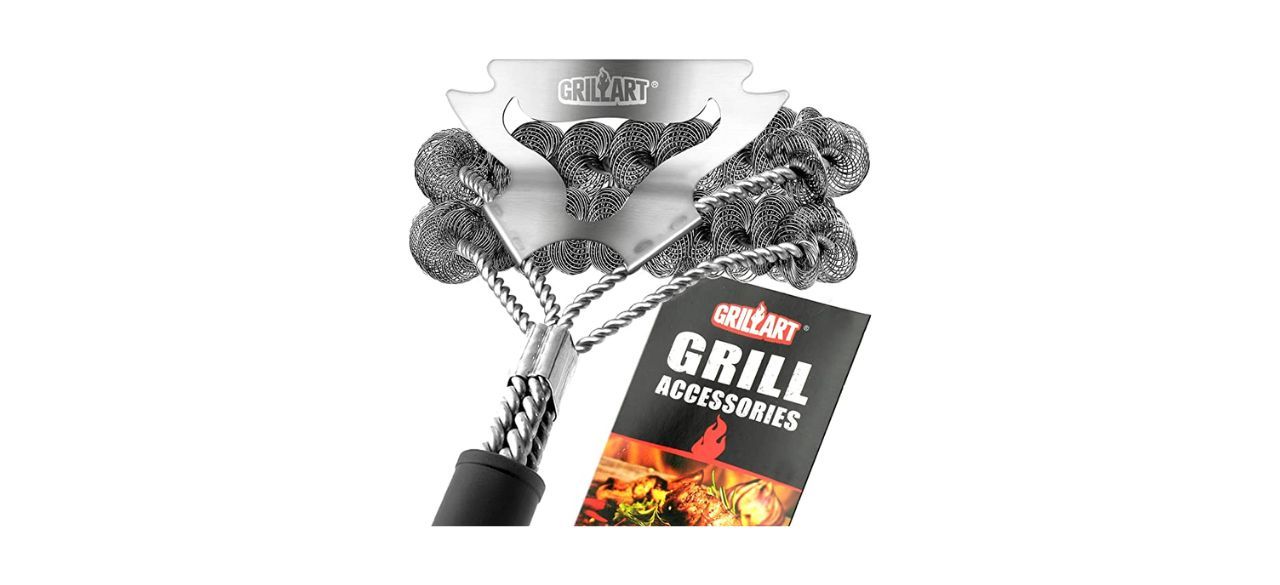 Grillart Grill Brush, Bristle-free
What you need to know: This dual-brush and scraper keeps your grill spotless and grime-free.
What you'll love: Featuring bristle-free technology, this grill brush is designed to prevent any bristles from ending up in your food. Flexible stainless steel will collect grate residue. Its distinct two-layer helix design reaches cracks and crevices a traditional three-layer wand can't. The long handle provides comfort and allows you a safe distance from heat and potential hazards.
What you should consider: This grill brush is specific to traditional grate grills and will not perform well on mesh grate grills.
Sold by Amazon
Top grill basket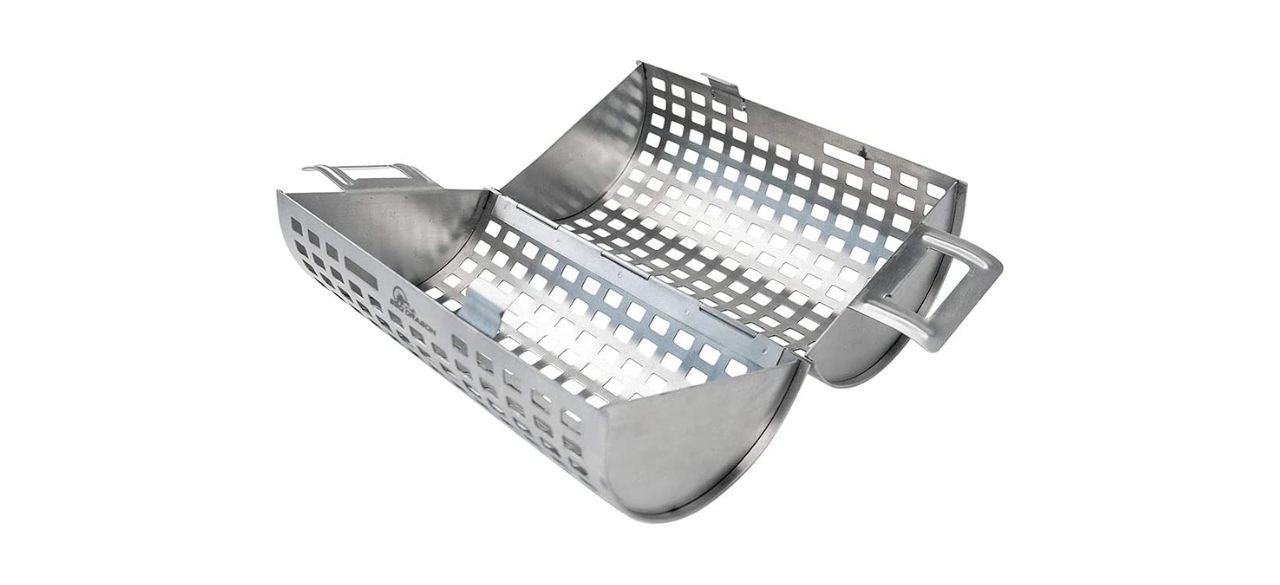 BBQ Dragon Rolling Grill Basket
What you need to know: This grill basket diversifies your grilling pursuits. It allows for roasting, smoking or searing your favorite ingredients. It works especially well for grilling vegetables.
What you'll love: Handles on either side of the basket make rotating it easier. The basket is made of stainless steel, which is easy to clean.
What you should consider: If you grill exclusively meat and poultry, another grill accessory will better suit your eating preferences.
Sold by Amazon
Top cast iron grill accessories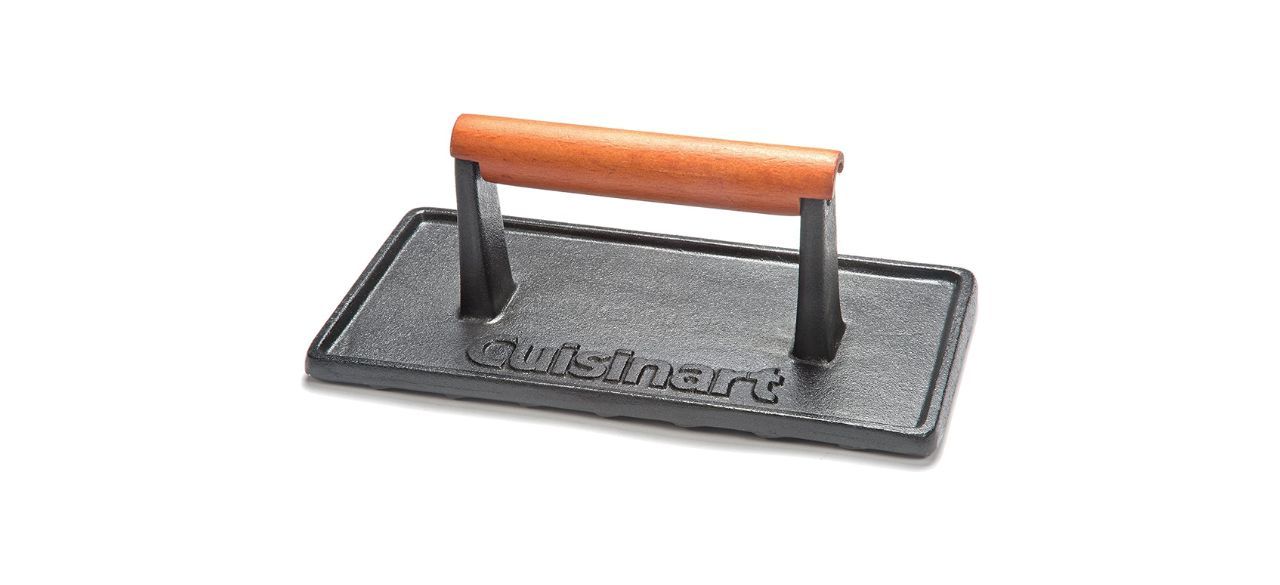 Cuisinart CGPR-221 Cast Iron Grill Press
What you need to know: Perfect for getting an even sear and getting rid of excess grease, a grill press is a valuable tool to have at your disposal.
What you'll love: Made from cast iron at a solid 2.8 pounds, this grill press is very durable and will naturally season the more you use it. It's great for making filets, burgers, sandwiches and paninis.
What you should consider: You can only use a grill press to make certain types of dishes. Depending on the type of dishes you like to make and how often you make them, you may not need this grill press. It's worth considering if this is a relevant tool to add to your kitchen.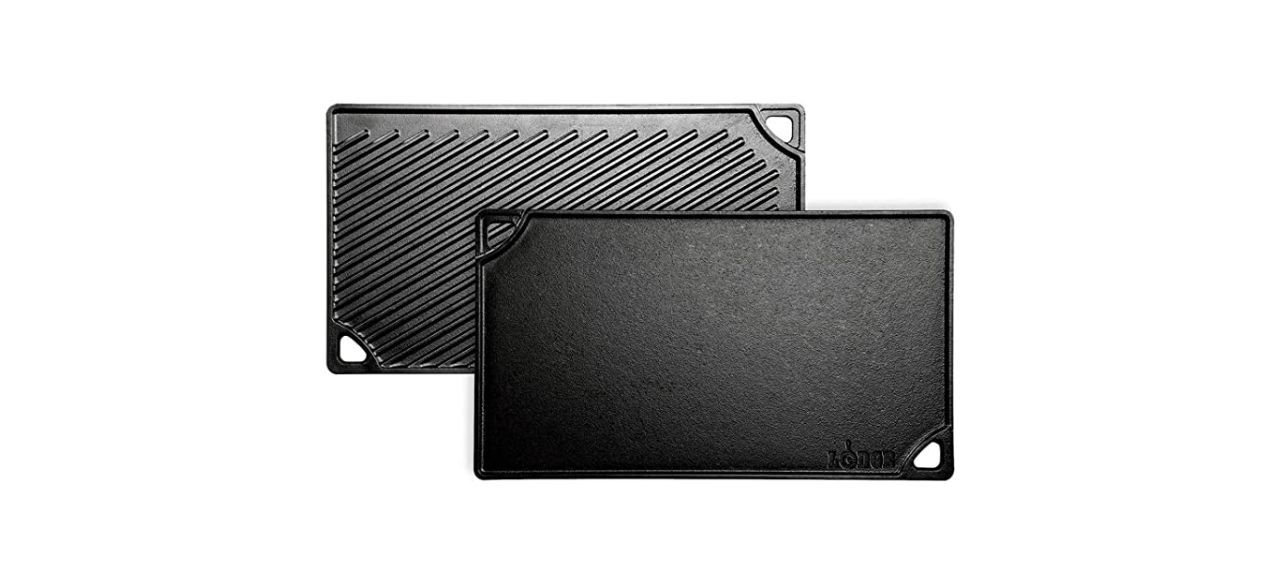 Lodge Pre-seasoned Cast Iron Reversible Grill/Griddle
What you need to know: Versatile and practical, a reversible griddle is fantastic for a variety of dishes. Eggs, pancakes, hibachi and sandwiches are a few of the dishes that are great to cook on a flat griddle.
What you'll love: The reverse side is ribbed, making it perfect for cooking meat and poultry. Cast iron is a great base for cooking because it heats evenly. With minimal care, it can last several years.
What you should consider: You can make many of the same dishes with a stove and pan, so buying a griddle might be redundant. Determine how much you'd use this griddle before purchasing it.
Sold by Amazon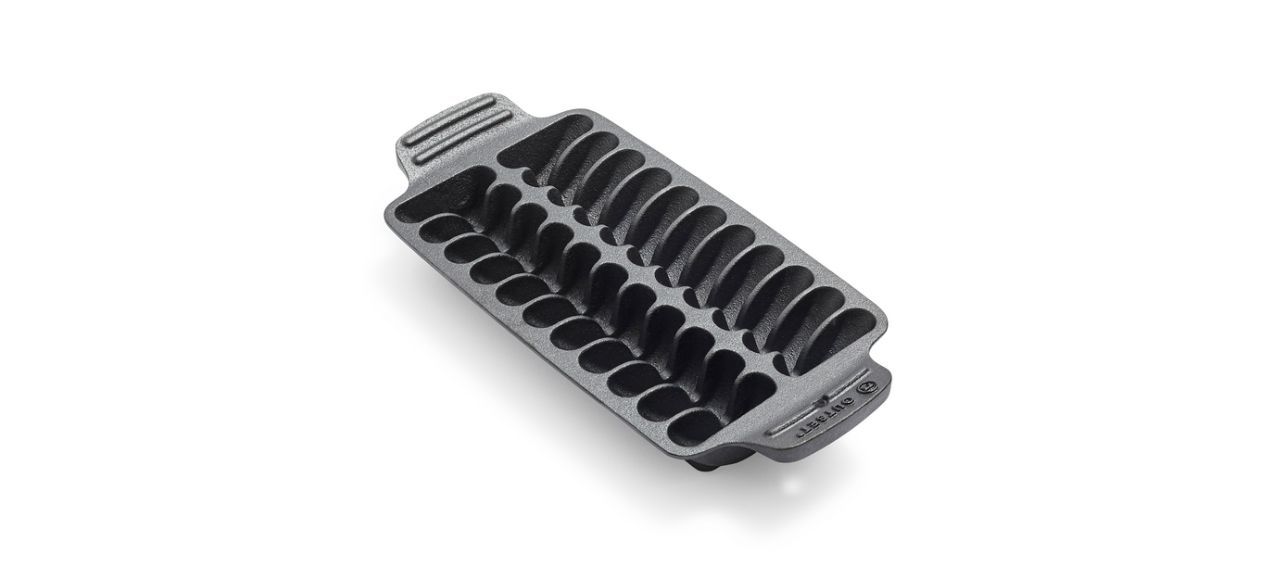 Sur La Table Cast Iron Shrimp Pan
What you need to know: This pan offers a unique shape to evenly cook your shrimp.
What you'll love: Heat resistant up to 750 degrees, this cast-iron pan holds up to 22 shrimp. The deep grooves that hold the shrimp help retain juice and flavor while the shrimp cooks through.
What you should consider: This pan is exclusively for shrimp. If you do not eat seafood, this product won't add value to your grill set.
Sold by Sur La Table
Top grill shelf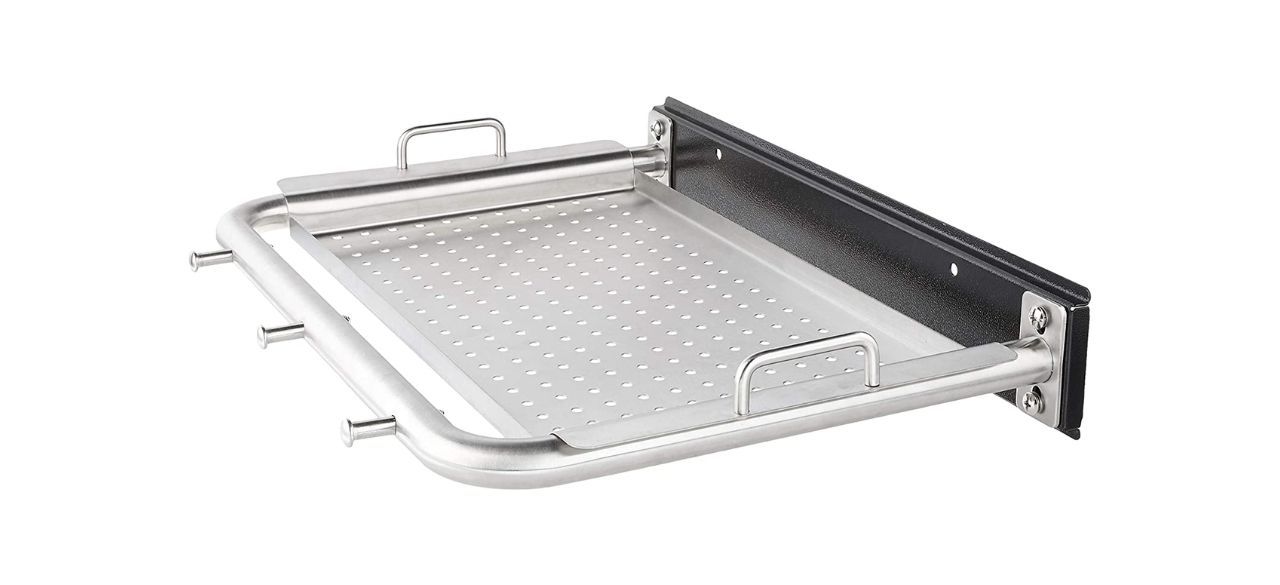 Pit Boss Grill Side Shelf with Serving Tray
What you need to know: It's great at keeping utensils, plates, or food at a convenient distance to the grill.
What you'll love: Unlike many other side shelves, this one has a removable tray that is perfect for bringing freshly cooked food to the table or inside the house without any struggle.
What you should consider: This side shelf and tray are made specifically for Pit Boss grills, so they won't fit every type of grill.
Sold by Amazon and Dick's Sporting Goods
Want to shop the best products at the best prices? Check out Daily Deals from BestReviews.
Sign up here to receive the BestReviews weekly newsletter for useful advice on new products and noteworthy deals.
Isabella Acitelli writes for BestReviews. BestReviews has helped millions of consumers simplify their purchasing decisions, saving them time and money.
BestReviews spends thousands of hours researching, analyzing, and testing products to recommend the best picks for most consumers.
Copyright 2023 BestReviews, a Nexstar company. All rights reserved.