Old school scary
Decorating for any given holiday is all part of the fun, but reusing the same old decorations to make the same old scenes every year gets tired. The best way to break out of your Halloween-styled slump is to try something new. Or, in this case, old, by using a great vintage ceramic Halloween tree. These aren't full-sized trees mind you, but with the right one, you can make a Christmas-tree-sized impression.
Shop this article: Hexagram Vampire Halloween Gnome Tree, Vintage Holiday Store Vintage Ceramic Halloween Tree and Simply Sinclairs Halloween Ceramic Light Up Tree.
October Prime Day: Here are the best early deals
What to look for in a vintage ceramic Halloween tree
When shopping for a good vintage ceramic Halloween tree, consider the size, design and lighting situation.
Size
Most vintage ceramic Halloween trees are between 5.5 and 6.5 inches tall or 1 foot tall. Some exist between that range, and others can shrink or stretch outside it, but most fall into the first two categories.
Design
The majority of vintage ceramic Halloween trees you'll encounter are solid black. This is both in keeping with the holiday and it makes the lights it may have stand out more. You can also find orange and purple ones or occasionally, candy corn-like striped ones.
Lighting
Most vintage ceramic Halloween trees have working lights. Many require being plugged into an outlet. This not only limits where you can put one, but the cord can look unsightly large compared to the size of the tree.
Other trees use batteries in their base. The only real downside to this is that it's easy for a slick ceramic tree to slip out of your hands and shatter on the floor while trying to change said batteries.
Finally, some trees only have plastic nubs to look like lights or have holes you need to fill with lights of your own.
Are they really vintage?
There are a handful that you can find, if you search long and hard enough, that are genuinely old, such as those made pre-2000s. That might not seem like long ago at first glance, especially if you were born around that time, but that's more than 20 years ago. Those ceramic trees could be raising saplings by now.
Instead, most of what you can find has been recently handmade to match the vintage style. So if you just want one for the aesthetics, there's no need to fret, you have plenty of options. If you want one because you love old things, prepare for a long search. One that could even end with you leaving the comfort of home to shuffle through an actual antique shop.
Best vintage ceramic Halloween trees on Amazon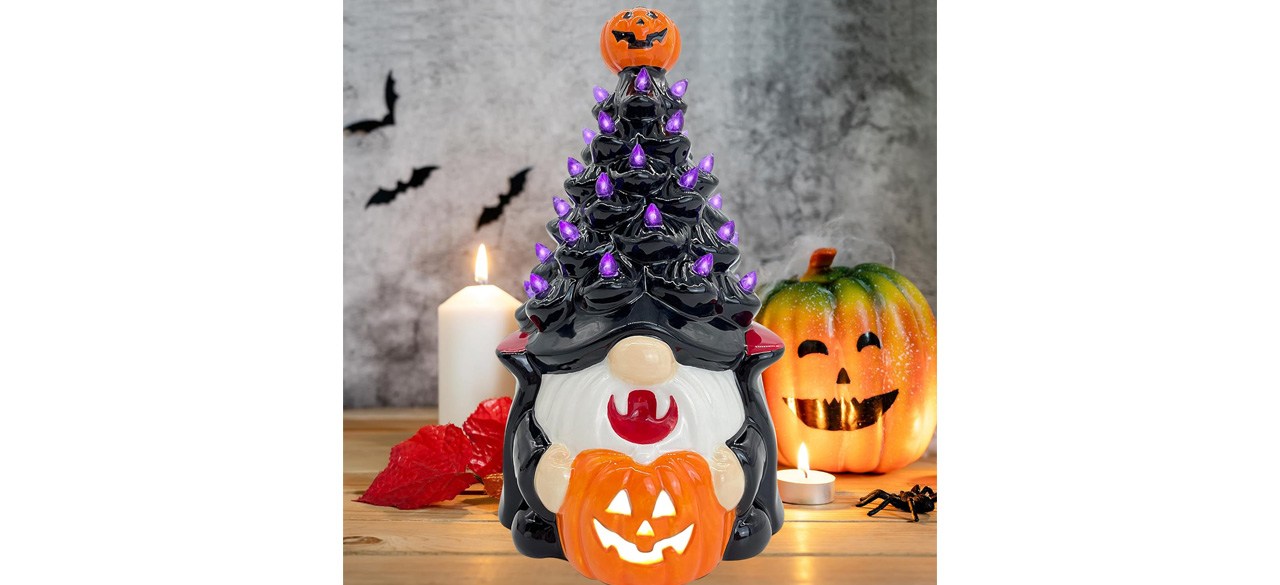 Hexagram Vampire Halloween Gnome Tree
This ceramic tree is pulling off several looks at once,. It could be an excellent addition to a gnome collection or fit in with a vampire theme. Plus, the top half simply looks like a Halloween tree. Its lights are battery-operated.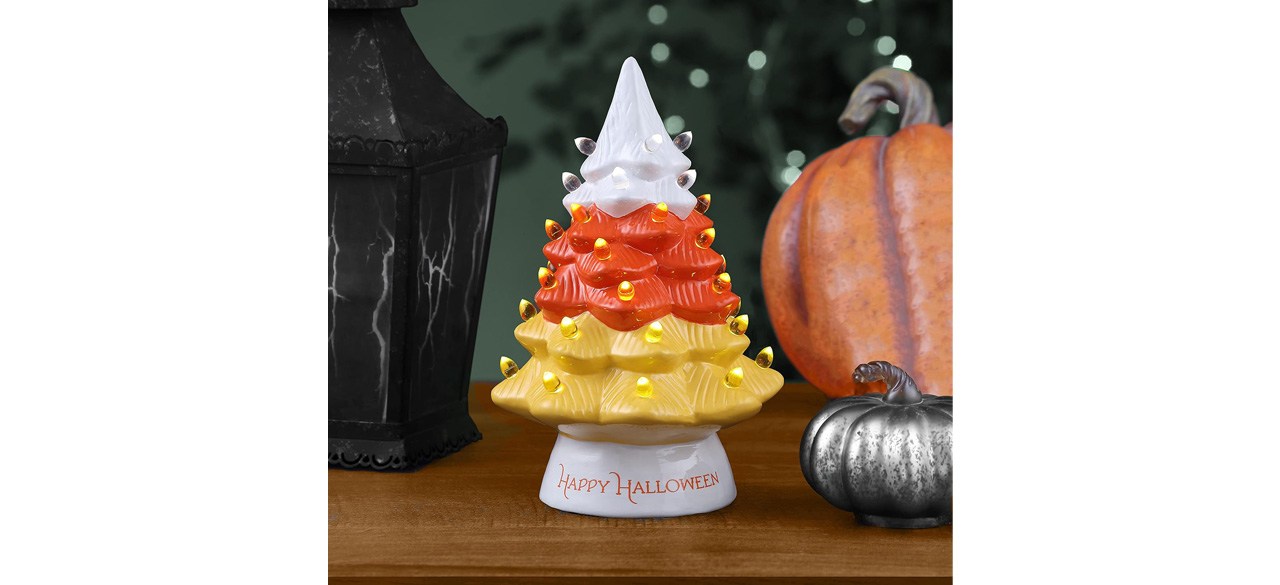 Halloween By Mr. Y. T. Mr. Halloween Nostalgic Ceramic Tree
These trees come in multiple colors from the candy corn-inspired to classical Halloween colors of black, orange and dark purple. It comes in a two-pack at 5.4 inches, a four-pack at a 5.5-inch height or a single 1-foot-tall tree.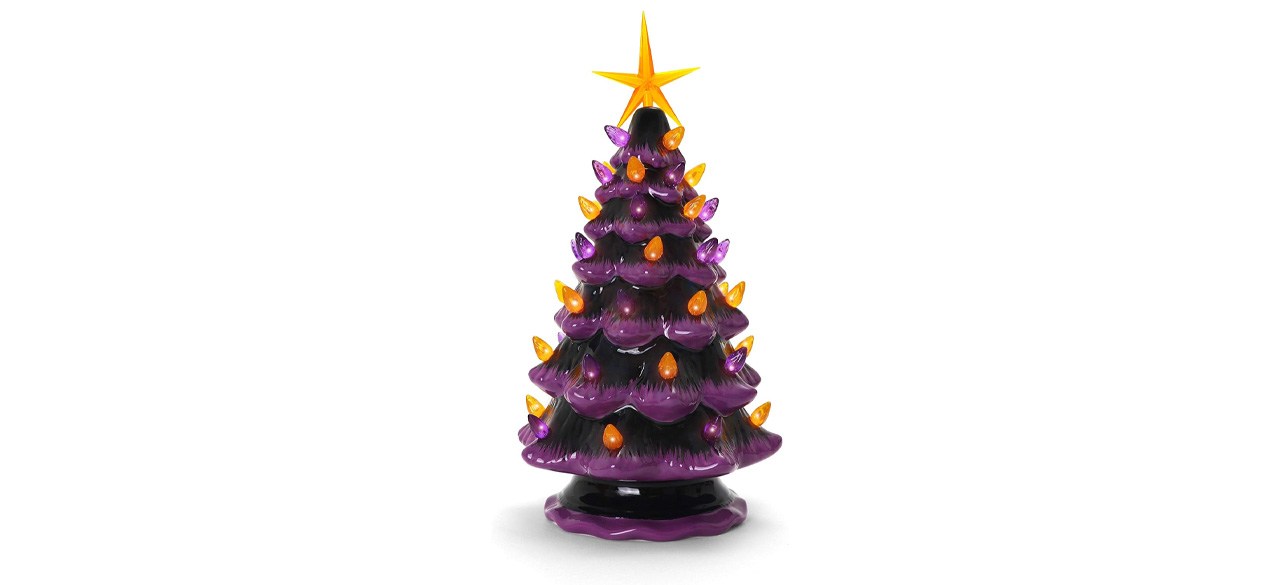 Milltown Merchants Halloween Ceramic Tree
Most ceramic trees are a solid color since it's easier to paint, or if they have multiple colors then it's in simple stripes. This tree has purple accents on a black base, which requires a little more effort. It also has plug-powered lights, including a star topper.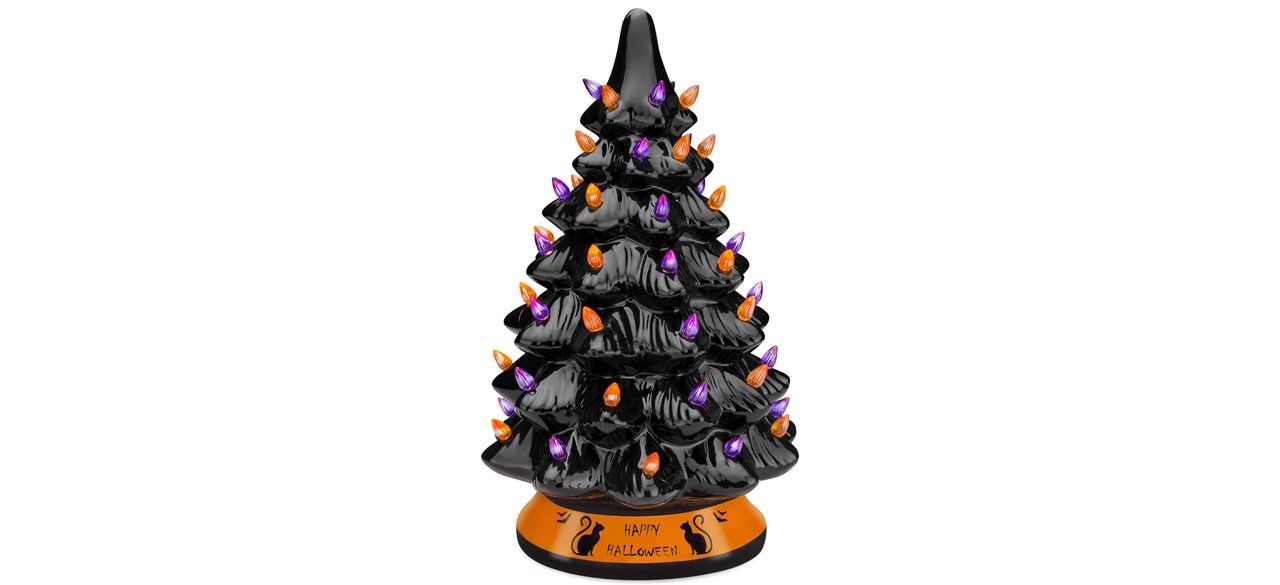 Best Choice Products Pre-Lit Ceramic Tabletop Halloween Tree
This tree is on the simpler side, but what it does it does well. The glossy finish makes the lights seem that much brighter and the base is nice and sturdy. The top extends up a bit so you could handcraft or 3D print a topper of your choosing.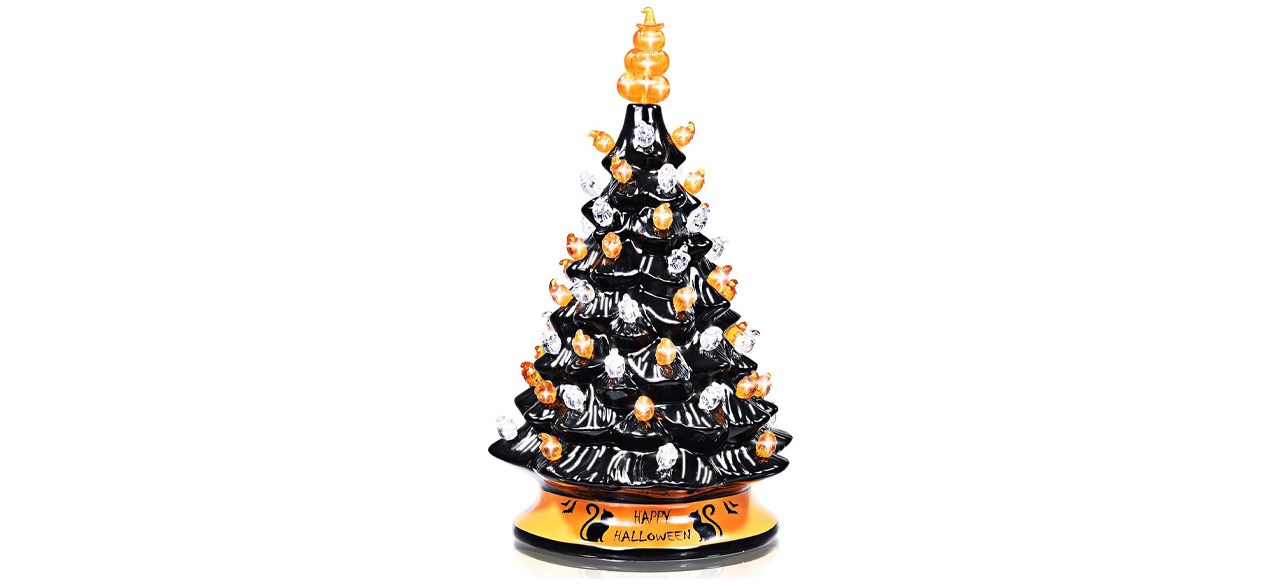 Dreamade Hand-Painted Ceramic Tabletop Tree
The main draw of this tree is the little light-up pumpkin topper made of three stacked pumpkins that look like a miniature tree themselves. It's a hefty one too, at 3 pounds and measuring 15 by 8.5 by 8.5 inches.
Best vintage ceramic Halloween trees on Etsy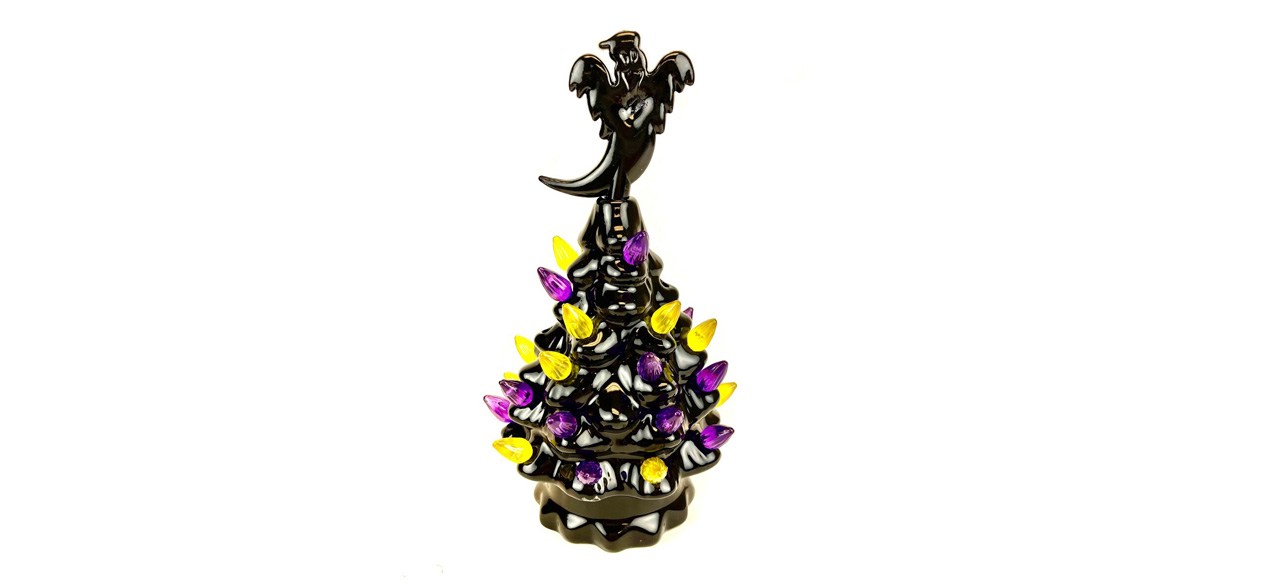 Zona Craft Collections Ceramic Light-Up Halloween Tree
You have three options when it comes to these trees. A 6.5-inch candy corn-inspired one, a 7-inch all-black one and a 14.5-inch black one with an orange base reading "Happy Halloween." There are holes for lights, but you have to order lights separately.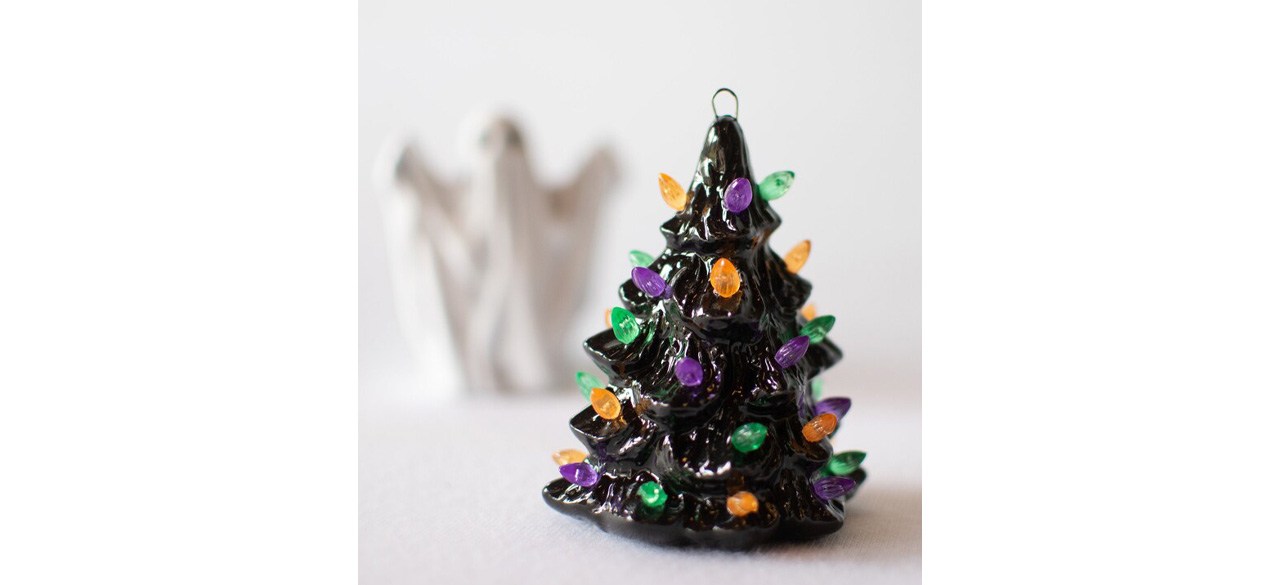 Teresas Ceramics Mini Halloween Tree
This itsy bitsy teeny weeny multicolored ceramic tree is an adorable addition to a collection of baubles you might already have. It can also be used to decorate a bigger tree since it has a hanging hook on it. The "lights" can also be only purple, orange or green instead of multicolor.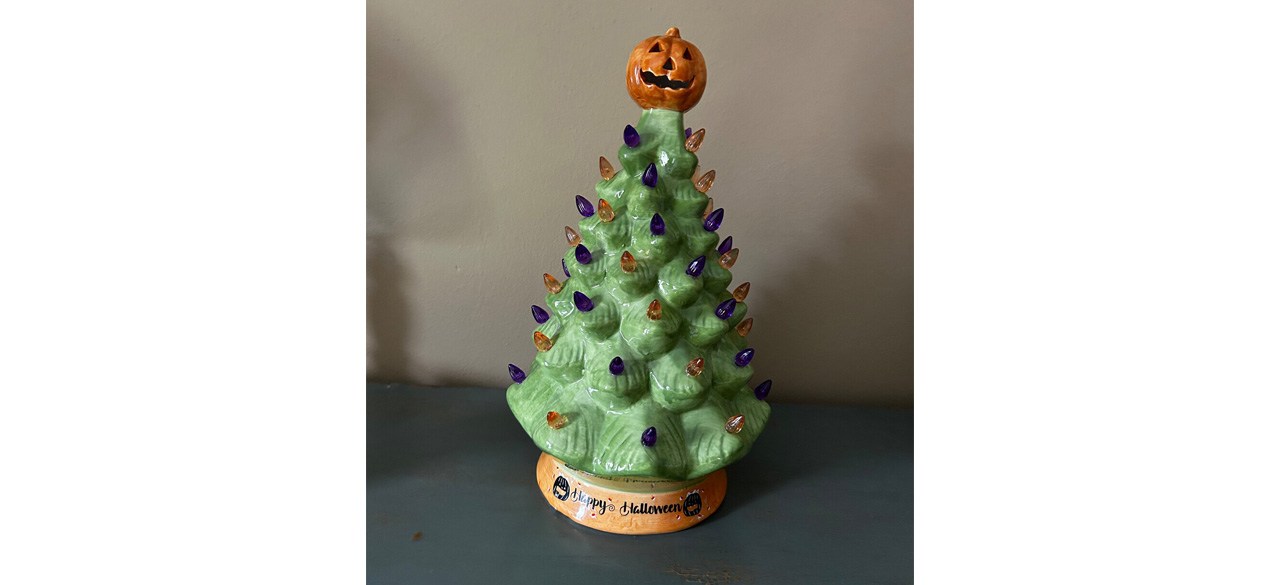 Vintage Holiday Store Vintage Ceramic Halloween Tree
This tree is a genuine article, sold by a store that specializes in finding and reselling older goods. It's more in line with a Christmas tree than most, decoratively speaking, but it's nonetheless Halloween-themed thanks to the pumpkin tree topper and the "Happy Halloween" on its base.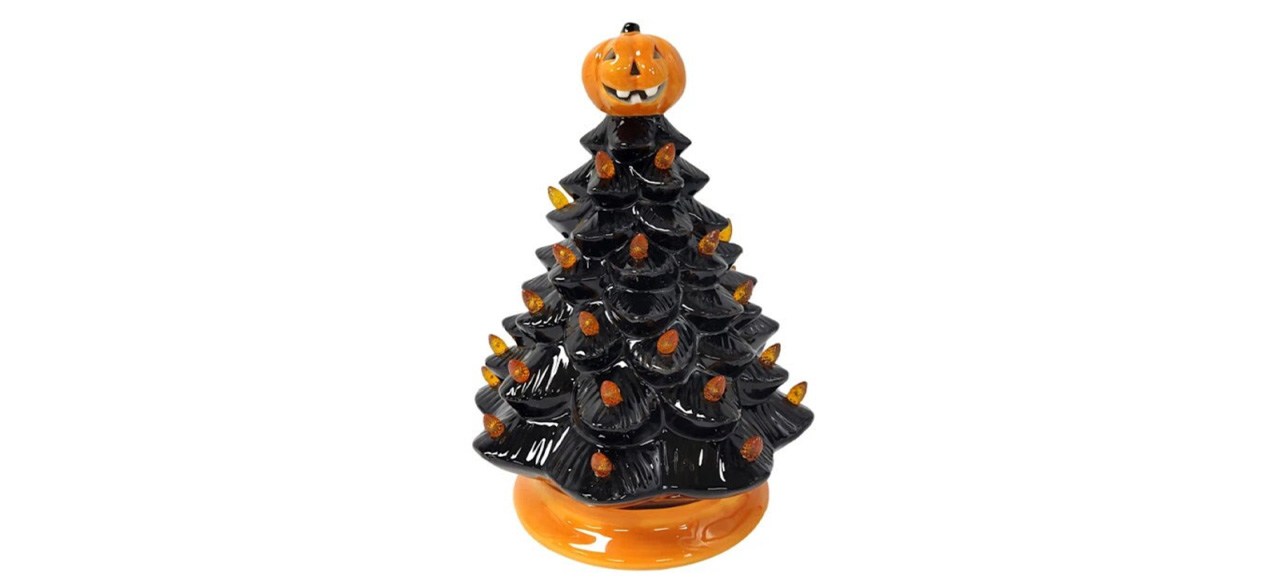 Simply Sinclairs Halloween Ceramic Light Up Tree
This simple tree is on the smaller side at 7 inches tall, but its lights run on batteries so you can place it anywhere you like. This is a bonus compared to many needing to be plugged in or not having working lights at all.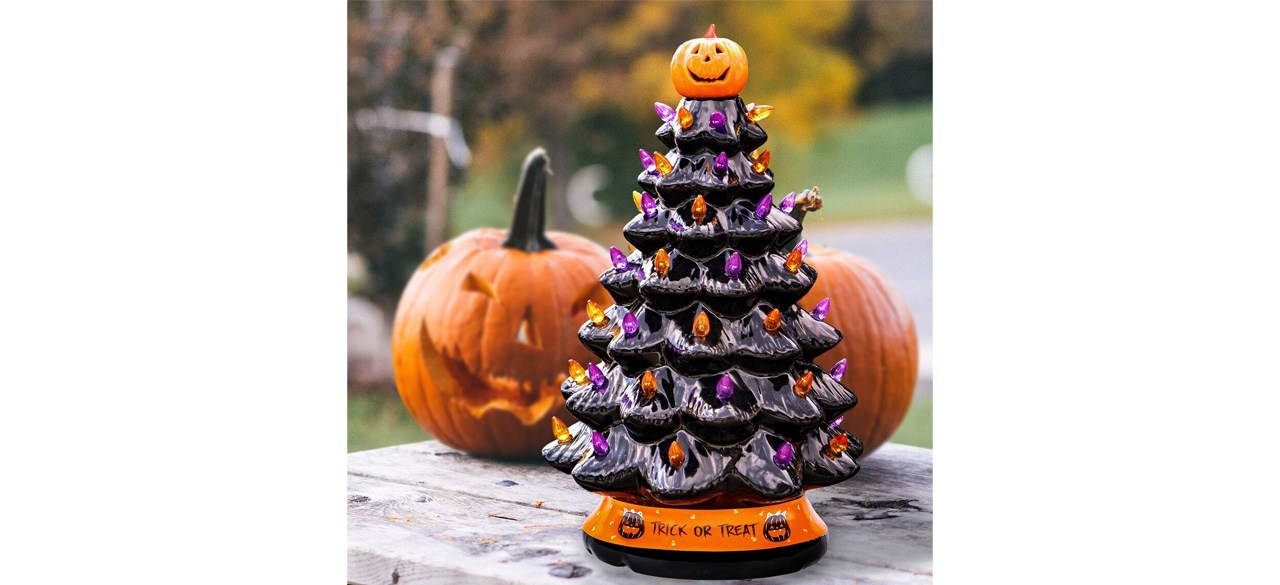 RJ Legend Ceramic Tree Decoration
This is another vintage-style ceramic Halloween tree that runs on batteries, but this one comes in two heights: a 9- and a 15-inch. You can also buy both in a bundle or buy two 15-inchers in a different bundle should you want to decorate multiple rooms or give one as a gift.
Vintage ceramic Halloween trees worth checking out
Want to shop the best products at the best prices? Check out Daily Deals from BestReviews.
Sign up here to receive the BestReviews weekly newsletter for useful advice on new products and noteworthy deals.
Jordan C. Woika writes for BestReviews. BestReviews has helped millions of consumers simplify their purchasing decisions, saving them time and money.
Copyright 2023 BestReviews, a Nexstar company. All rights reserved.