GlobeNewswire
UPDATE: Former High-Ranking Latino Executive at Cornerstone Capital Bank Brings Claims Against Bank's Chairman and its President for Discrimination and Retaliation
Latino Executive Alleges that Chairman Marc Laird and His Son, President Adam Laird, Discriminated Against Him Because of His Ethnicity and Retaliated Against Him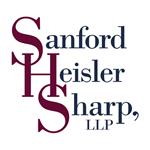 News provided by
Sanford Heisler Sharp LLP
Sep 19, 2023, 12:48 PM ET
HOUSTON, Sept. 19, 2023 (GLOBE NEWSWIRE) -- Today, through his attorneys at Sanford Heisler Sharp, Manuel Valdes filed Amended Counterclaims in Texas state court against his former employer, Cornerstone Capital Bank, SSB, f/k/a Cornerstone Home Lending, based in Houston. Cornerstone initiated the case on January 9, 2023, and Mr. Valdes filed his original counterclaims on May 25, 2023.

Together with his Amended Counterclaims, Mr. Valdes also included new Third-Party Claims of ethnicity discrimination and retaliation against Cornerstone's Chairman Marc Laird and his son, Cornerstone President Adam Laird.
Cornerstone is a bank and mortgage lender, which touts itself as a "premier national lender." Mr. Valdes, who resides in San Antonio, was one of Cornerstone's highest-ranking executives, having served as its Regional President and National Production Manager.
In his Amended Counterclaims and Third-Party Claims (collectively, "the Counterclaims"), Mr. Valdes alleges that the Lairds and Cornerstone subjected him to harassment, discrimination, and retaliation because he is a Latino of Catholic faith and Mexican national origin. The Counterclaims allege that Marc Laird and Adam Laird retaliated against Mr. Valdes after he complained about discrimination, raised fair lending concerns, and reported sexual harassment on behalf of another employee. Mr. Valdes alleges that ultimately Cornerstone wrongfully terminated his employment and—on the same day—filed a pretextual and retaliatory lawsuit against him.
Before Mr. Valdes's wrongful termination, his life and career epitomized the American Dream. As a child, he immigrated from Mexico to the United States, and grew up under difficult financial circumstances in McAllen, Texas. Mr. Valdes began working while still in high school to help support his family after his father fell ill. Eventually, he found his way into the mortgage industry in 1998 and rose up the ranks through hard work, loyalty, and honesty, ultimately becoming one of Cornerstone's most senior executives. Yet his career at Cornerstone was cut short by the Company's discriminatory and retaliatory environment, Mr. Valdes's Counterclaims allege.
Mr. Valdes's lawsuit alleges that Chairman Marc Laird discriminated against him including through highly offensive comments about Catholics and Latinos. The Counterclaims allege that Chairman Laird espoused a derogatory stereotype about Mexicans as manual laborers, and he openly averred that Latino immigrants do not belong in the United States. The Counterclaims indicate that Mr. Laird knew full well that Mr. Valdes is a Mexican man of Catholic faith and an immigrant to this country.
In Autumn 2022, Mr. Valdes raised several complaints of discrimination, initially on behalf of others. The Counterclaims allege that in October 2022, he objected to plans of President Adam Laird that would have caused Cornerstone to offer lower interest rates and fees in a majority-white county as compared to those offered in majority-Latino counties, which Mr. Valdes believed would violate fair lending laws. He also reported sexual harassment on behalf of another employee. Later that year, he raised his own complaints of discrimination, including directly to Chairman Marc Laird.
Promptly after Mr. Valdes raised these issues, the Counterclaims allege, Cornerstone and the Lairds drastically reduced Mr. Valdes's job responsibilities, prohibited him from discussing Cornerstone's interest rates, and refused to pay him his full compensation. On January 9, 2023, Cornerstone terminated Mr. Valdes's employment and, the Counterclaims allege, filed a baseless and retaliatory lawsuit against Mr. Valdes to punish him for his complaints, discriminate against him further, and damage his reputation.
"Mr. Valdes worked with the utmost loyalty to Cornerstone for nearly twenty years," said David Tracey of Sanford Heisler Sharp, counsel for Mr. Valdes. "The Counterclaims allege that Cornerstone discriminated against Mr. Valdes due to his ethnicity, national origin, and religion and that the Company fired and sued him after he raised legitimate complaints of discrimination and retaliation."
The Counterclaims allege violations under the Texas Commission on Human Rights Act, Tex. Lab. Code §§ 21.051 and 21.055; Title VII of the Civil Rights Act of 1964, 42 U.S.C. §§ 2000e et seq.; 42 U.S.C. § 1981; the Fair Housing Act, 42 U.S.C. § 3617; breach of contract; and the Texas Declaratory Judgments Act, Tex. Civ. Prac. & Rem. Code §§ 37.001 et seq., and include individual third-party claims against Chairman Marc Laird and President Adam Laird under 42 U.S.C. § 1981.
Mr. Valdes seeks damages, including back pay, front pay, compensatory damages, punitive damages, attorneys' fees and costs, and declaratory and injunctive relief.
Mr. Valdes is represented in the lawsuit by national civil rights firm Sanford Heisler Sharp, LLP—including its Chair, David Sanford; Firm Co-Vice Chair Jeremy Heisler; Co-Chair of the Public Interest Litigation Practice, David Tracey; Co-Chair of the Trial Practice, Brent Hannafan; and Associates Michael Lockman and Kasi Wautlet; along with local counsel Brandi McKay, David Denton, and Morgan Buller of Brown Fox PLLC.
A jury trial is requested.
For more information, contact Jamie Moss, newsPRos, at 201-788-0142 or Jamie@newspros.com.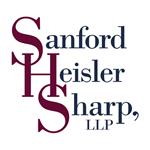 NOTE: This content is not written by or endorsed by "WBGH/WIVT", its advertisers, or Nexstar Media Inc.
For inquiries or corrections to Press Releases, please reach out to GlobeNewswire.