GlobeNewswire
Earlyworks Co., Ltd. to Launch Phase 1 of SDK Package for Grid Ledger System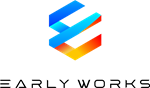 News provided by
Earlyworks Co., Ltd.
Sep 19, 2023, 10:30 AM ET
Tokyo, Japan, Sept. 19, 2023 (GLOBE NEWSWIRE) -- Earlyworks Co., Ltd. (Nasdaq: ELWS) (the "Company" or "Earlyworks"), a Japanese company operating its proprietary private blockchain technology, Grid Ledger System ("GLS"), today announced that Phase 1 of the System Development Kit ("SDK") package for GLS ("SDK Phase 1") will be launched by the end of October 2023 after a year of development.

Designed to serve corporate clients, SDK Phase 1 features the following characteristics:
Innovative blockchain service to clients who require high processing speed.
High compatibility and user-friendliness to engineers, with easier installation and maintenance for GLS.
User-friendly control system with similar kill switch and data determinism to conventional databases.
Optimized fee structure setting GLS apart from conventional blockchain systems.
Reduced implementation costs.

A number of major Japanese companies have expressed interest in SDK Phase 1, and Earlyworks is actively engaged in discussions with some of them for the forthcoming introduction of SDK Phase 1.
Earlyworks' proprietary transformative blockchain-based technology GLS has the following major features:
High Processing Speed: GLS generates blocks in parallel and the approval time for one transaction in GLS can reach 0.016 seconds while offering enhanced security at the same time.
Emergency Stop: The conventional blockchains cannot be stopped in the event of emergencies because of their lack of a kill switch. In comparison, GLS can be stopped in an emergency due to the presence of a kill switch.
Flexible Fees: Generally, public blockchains are structured to charge fees for each transaction that occurs. We are enterprise-oriented and have a private blockchain GLS that allows us to process a large number of transactions at high speed, making it possible to set fees flexibly.

Mr. Satoshi Kobayashi, the Chief Executive Officer and Representative Director of Earlyworks commented, "We are excited to announce that the SDK Phase 1 will be launched shortly. Our proprietary GLS features high-speed processing, tamper-resistance, security, zero server downtime, and versatile applications."
Mr. Satoshi Kobayashi continued, "We believe the launch of SDK Phase 1 will expand our business, increase our client base and ensure our long-term growth. Leveraging our expertise and experience, we will continue to develop our SDK package for GLS, advance our technologies, enhance our competitive strengths and create additional value for our shareholders."
About Earlyworks Co., Ltd.
Earlyworks Co., Ltd. is a Japanese company operating its proprietary private blockchain technology, GLS, to leverage blockchain technology in various applications in a wide range of industries. GLS is a hybrid blockchain that combines the technical advantages of blockchain and database technology. GLS features high-speed processing, which can reach 0.016 seconds per transaction, tamper-resistance, security, zero server downtime, and versatile applications. The applicability of GLS is verified in multiple domains, including real estate, advertisement, telecommunications, metaverse, and financial services. The Company's mission is to keep updating GLS and make it an infrastructure in the coming Web3/metaverse-like data society. For more information, please visit the Company's website: https://ir.e-arly.works/.
Forward-Looking Statements
Certain statements in this announcement are forward-looking statements. These forward-looking statements involve known and unknown risks and uncertainties and are based on the Company's current expectations and projections about future events that the Company believes may affect its financial condition, results of operations, business strategy and financial needs. Investors can find many (but not all) of these statements by the use of words such as "approximates," "believes," "hopes," "expects," "anticipates," "estimates," "projects," "intends," "plans," "will," "would," "should," "could," "may," or other similar expressions. The Company undertakes no obligation to update or revise publicly any forward-looking statements to reflect subsequent occurring events or circumstances, or changes in its expectations, except as may be required by law. Although the Company believes that the expectations expressed in these forward-looking statements are reasonable, it cannot assure you that such expectations will turn out to be correct, and the Company cautions investors that actual results may differ materially from the anticipated results and encourages investors to review other factors that may affect its future results in the Company's registration statement and other filings with the SEC.
For more information, please contact:
Earlyworks Co., Ltd.
Investor Relations Department
Email: ir@e-arly.works
Ascent Investor Relations LLC
Tina Xiao
Phone: +1 917-609-0333
Email: tina.xiao@ascent-ir.com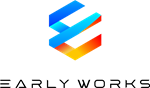 NOTE: This content is not written by or endorsed by "WBGH/WIVT", its advertisers, or Nexstar Media Inc.
For inquiries or corrections to Press Releases, please reach out to GlobeNewswire.