GlobeNewswire
Mio Ho Debuts SYLPH and SEXROSE in Vegas, Inspiring Customers' Self-Empowerment
News provided by
SYLPH
Sep 18, 2023, 11:13 PM ET
LAS VEGAS, NV, Sept. 18, 2023 (GLOBE NEWSWIRE) -- When SYLPH and SEXROSE, two rising Chinese brands, made their debut at Las Vegas trade shows ASD Market Week and THE INTERNATIONAL LINGERIE SHOW last week, they captivated audiences and highlighted the growing influence of customers on the global stage.
SYLPH, a jewelry and accessories brand, first caught buyer and media buzz with its lively booth filled with diverse floral, geometric, and nature-inspired statement pieces. Founded by pioneer Mio Ho, SYLPH empowers women to freely express their individuality and inner beauty by defying antiquated societal limitations on style.
"Too often, arbitrary expectations restrict personal fashion. With SYLPH, I provide the tools to confidently convey uniqueness on women's own terms," explained Mio Ho in an exclusive interview.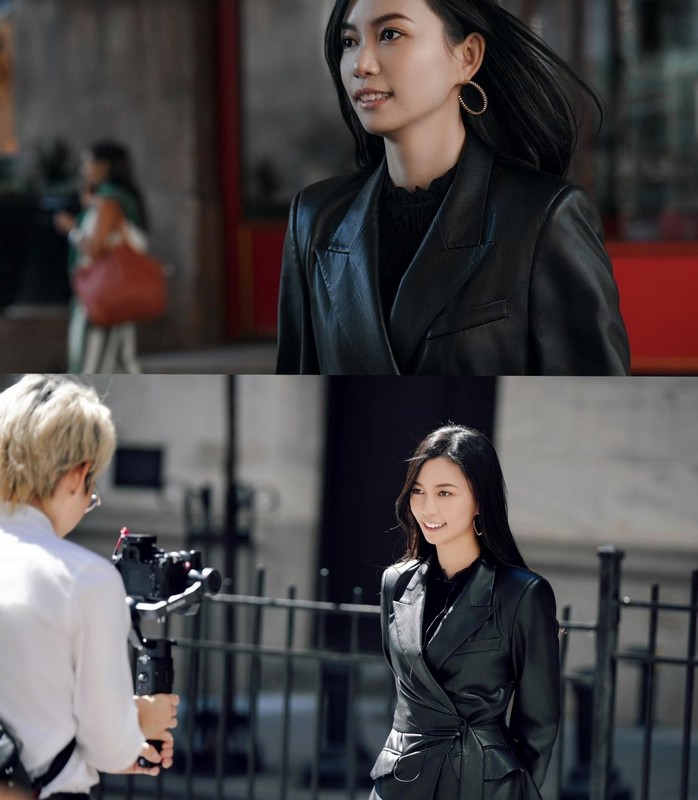 She believes SYLPH allows women to embrace their multifaceted identities through its customizable, high-quality collections ranging from delicate gold accents to bold color-blocked statement pieces. SYLPH reflects the complexity of modern women, from boardroom to bedroom and beyond.
"SYLPH is designed to inspire women to freely explore sensuality and style without judgment," Mio Ho said. "Our diverse pieces give women the chance to reclaim their sense of fashion and sexuality."
According to Mio Ho, SYLPH grew out of her own journey of self-acceptance and desire to empower women to feel beautiful, comfortable, and confident as their true selves. Its vibrant Las Vegas booth introduced the brand to an enthusiastic international audience.
Meanwhile, Mio Ho debuted her sensual adult brand, SEXROSE. Backed by parent company Onion Global, SEXROSE aims to transform outdated attitudes about customer's sexuality by promoting self-understanding and fearless desire.
SEXROSE offers an array of intimate products, each product meticulously designed to cater to the unique needs of all customers, to help customers worldwide take control of their sexual health and pleasure. The brand provides education and exploration tools to champion positive sexual wellness provide the best sensuality to customers. "SEXROSE gives customers the products experience, knowledge, and community to embrace their sexual freedom," Mio Ho explained.
Beyond showcasing SYLPH and SEXROSE, Mio Ho visited the New York Stock Exchange during her trip to gain insight into US-China economic dynamics. As a founding partner of Guangzhou-based Onion Global Group, she led the company's successful 2021 IPO and remains dedicated to overseas brand growth.
Onion Global, a quality lifestyle brand platform, is committed to providing high-quality choices through strategic partnerships, brand management, and innovation. Mio Ho's financial expertise has been key in their rapid five-year expansion into a global brand management group.
With improving US-China relations, Mio Ho recognized a strategic opportunity for SYLPH and SEXROSE to enter the American marketplace. Their buzzworthy Vegas presence also builds their profiles for future European launches. Exhibiting at these high-profile shows significantly increases brand reach and visibility.
Mio Ho continues driving the rise of women entrepreneurs across the global business landscape. Her vision seeks to empower women's sexuality, individuality, and inner strength through brands designed by women for women.
"By starting conversations and showing unapologetic female leadership, we motivate women worldwide to live freely," Mio Ho said.
With inspired collections, SYLPH and SEXROSE represent the complexity and diversity of modern customers. These pioneering brands provide tools for customers globally to embrace their multifaceted identities.
Media contact
Company Name & Brand Name : SYLPH
Address: 305 YangChengChuangyiYuan, Tianhe District, Guangzhou, Guangdong, China
Contact Person: Karen Ye
Email:pr@msyc.cc
Tele:(020) 83939879
Website: https://www.sylph.shop/
SOURCE: SYLPH

NOTE: This content is not written by or endorsed by "WBGH/WIVT", its advertisers, or Nexstar Media Inc.
For inquiries or corrections to Press Releases, please reach out to GlobeNewswire.