GlobeNewswire
Transparent Energy Powers Forward as Transaction Volumes Spike, New Partnerships and Sustainability Services Gain Traction
Company Procures Over 2 TWh of Electricity in 24 Hours for Major Buyers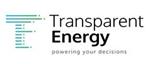 News provided by
Transparent Energy
Sep 19, 2023, 8:00 AM ET
FAIRFIELD, N.J., Sept. 19, 2023 (GLOBE NEWSWIRE) -- Transparent Energy, the national leader in auction-based energy procurement for renewable energy, traditional power, and natural gas, today announced year-over-year transaction volume has surged 65 percent as the company procures energy for the country's largest buyers in growing numbers. New partnerships are also contributing to the firm's rapid growth as it successfully meets its clients' most pressing energy needs and long-term sustainability goals.

On a single day this summer, Transparent Energy transacted over 2 terawatts (TWh) of electricity (2+ billion kWh) in 24 hours, procuring power over its online auction platform for three large customers: a massive data center, a Community Choice Aggregation in New York State (30,000+ homes and ~7,000 small businesses), and a world-renowned research laboratory, which is ranked #1 in the world by Thomson Reuters among leading basic research institutions in molecular biology and genetics and which has been home to eight Nobel Laureates. The massive procurement highlights the company's exceptional skill and coordination across functions, from sales and marketing to market intelligence and operations, and builds on last year's 3 TWh in 30 days accomplishment.
"The success we are having in 2023 reflects our ongoing investment in our people, process, and technology; our 3,000+ customers across 20,000+ locations; our best-in-industry channel partner network, which now exceeds 300 companies; and our new sustainability offerings," said Dustin Scarpa, Co-Founder and Managing Partner, Transparent Energy. "We are attracting, winning, and retaining business from some of the largest energy buyers in America – including the Fortune 50, crypto miners, cultivation companies, data centers, healthcare and life sciences, government and other institutions, large investment banks, private equity, REITs, and other large building portfolio holders – because we reliably deliver value. We help our clients make sense of volatile energy markets, manage energy cost while reducing risk, and accelerate their adoption of renewables."
Bigger and Better in 2023
Transparent Energy's key accomplishments to date in 2023 include:
Transacting over 2 TWh of power in 24 hours.
Increased energy-procurement transaction volume by 65%.
Renewable energy procurement growth of 140+%.
Growing headcount by ~25%.
Concluded Paul Shagawat, Co-Founder and Managing Partner, Transparent Energy, "While current macro-economic uncertainty has curbed the ambitions of many companies, we've got our foot firmly on the accelerator. We are growing and are intent on growing more. Our strategy is working as we continue to add more experience, partners, and services to our best-in-class energy procurement and advisory offering to better meet the needs of the very largest and most discerning energy buyers in the country, for whom energy is a strategic operating cost.
"Dustin and I started this business 15 years ago, and the team, process, and technology we have assembled is the cream of the crop. The hard work is paying off, and the market has noticed. We've never seen customer demand so high or the quality and scale of the opportunities coming to us so game-changing."
For more information on Transparent Energy's market leading energy advisory, sustainability, and procurement services, or to sign up for the company's monthly market analysis, please see www.transparentedge.com or contact info@transparentedge.com.
About Transparent Energy
Transparent Energy is the go-to resource for C&I companies and institutions for renewable and traditional energy procurement and advisory services. The company's clients include large associations and automotive, crypto mining, cultivation, data center, education, financial services, healthcare, life sciences, manufacturing, private equity, real estate (REITS and property management), retail, and technology firms. With a proven process delivered by retail energy's most experienced professionals and state-of-the-art online auction technology, Transparent Energy has driven hundreds of millions of dollars in operational savings for clients across North America. For more information, see www.transparentedge.com.
Contacts:
Business inquiries:
Jamil Ahmed
jahmed@transparentedge.com
(862) 210-8770
Media inquiries:
Dan Mees for Transparent Energy
Mees Communications LLC
dan@meescommunications.com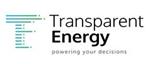 NOTE: This content is not written by or endorsed by "WBGH/WIVT", its advertisers, or Nexstar Media Inc.
For inquiries or corrections to Press Releases, please reach out to GlobeNewswire.